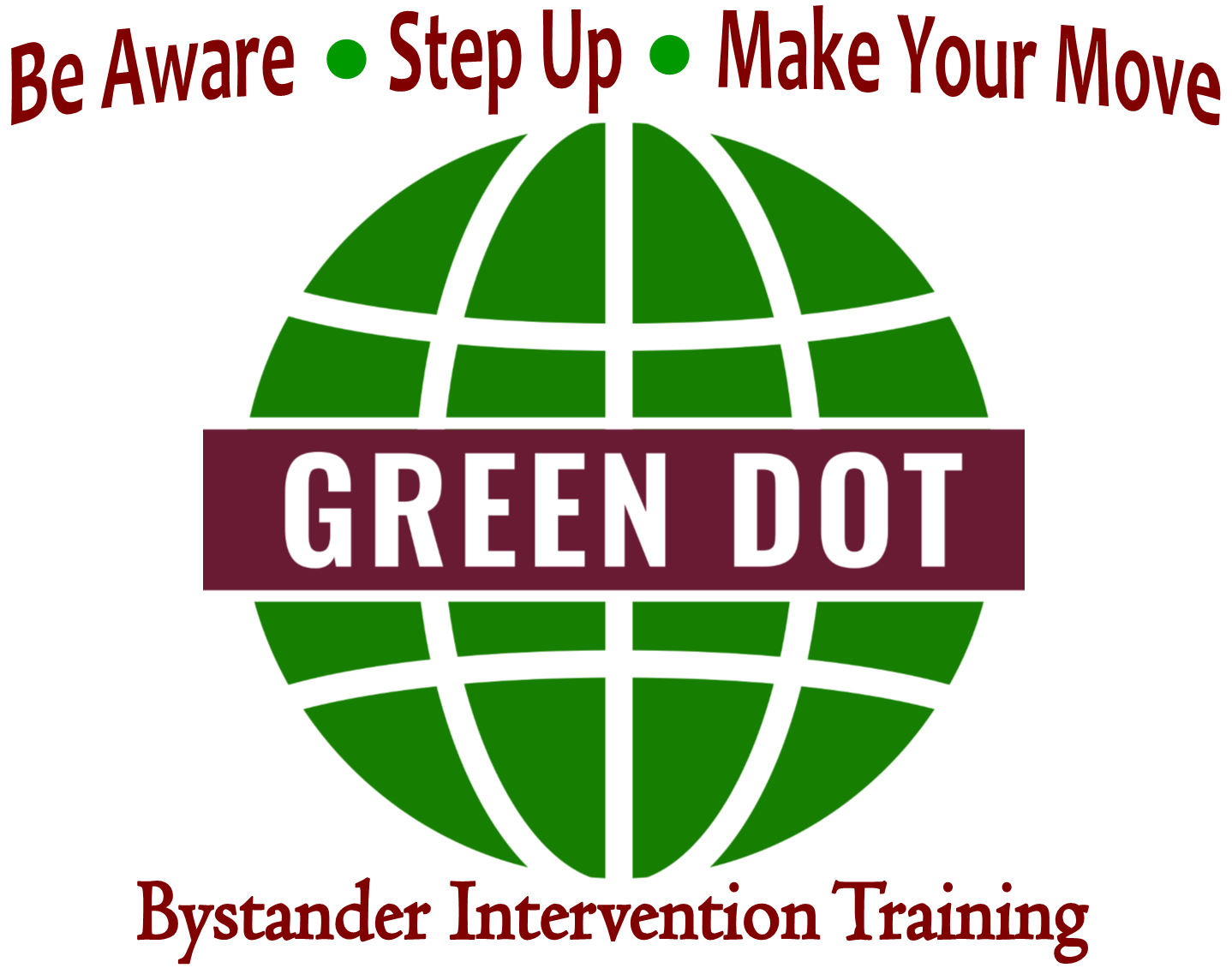 What is Bystander Intervention?
"Bystander Intervention" is refusing passivity and safely and actively providing help to a person in need.
What is a Green Dot Training?
Green Dot is a bystander intervention training that focuses on power-based violence (domestic violence, dating violence, sexual assault, stalking) and teaches skills and provides tools to participants to help them be proactive and reactive bystanders. The training will explore different bystander intervention strategies, such as the 3 D's - Direct, Delegate, Distract. Participants will also learn to recognize their own barriers and how to approach situations safely and effectively.
TAMIU's Green Dot overview is 2 hours. Participants will learn to:
recognize behaviors that may constitute dating/domestic violence, sexual assault, or stalking – or behaviors that may be precursors to these types of violence.
intervene in order to reduce harm after violence has started and to reduce the likelihood that violence will happen again or at all.
recognize barriers that prevent them from doing something in the face of power-based personal violence.
How do I register for a Green Dot training?
Register for a training by completing the Green Dot Registration form. For more information about Green Dot, call (956) 326-2859 or email julia.rawlins@tamiu.edu.
Fall 2021 SCHEDULE
"Green Dot
 Overview Training"
Wednesday, 9/29/21 | 2-4 pm (Students Only)
Tuesday, 10/05/21 | 2:30-4:30 pm (Faculty and Staff Only)
Thursday, 10/14/21 | 2-4 pm (Students Only)
Tuesday, 11/02/21 | 2:30-4:30 pm (Students Only)
Thursday, 12/16/21 | 10 am-12 pm (Faculty and Staff Only)