How Do I Get a TAMIU OneCard?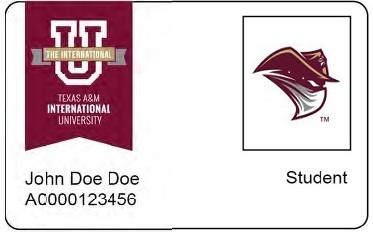 First Time Students and Transfer Students
You can now upload your photo online for your TAMIU Student ID Card by following the Upload Photo instructions, click here.
You may also visit Card Services in person at ZSC 131 bring the TAMIU ID Card Application and a form of valid government id card to have your TAMIU Student ID card issued.
TAMIU Employees
Only full-time employees are eligible for a TAMIU Employee ID Card. A valid government-issued id needs to be presented when requesting an id card in person at ZSC 131.  You also have the option of uploading your photo online please click here to follow the upload photo instructions.
Employee Badge
An Employee Badge will be issued upon the request of the department. The employee will need to submit the Employee Badge Request form. Cost is $5.00/badge.
Online Students-Enrolled in a 100% Online Degree
You must contact Card Services Office at onecard@tamiu.edu to request a TAMIU Student ID Card. A fee of $10 must be paid if applicable.  Additionally, a shipping fee of $7 will be assessed. For instructions on how to request your student id card via online please click here.
Texas A&M-RELLIS Students
Texas A&M-RELLIS students can obtain a Texas A&M-RELLIS ID card by sending an email to studentlife@rellis.tamiu.edu. For more information click the link https://rellis.tamus.edu/academicalliance/resources/student-id/.
---

Card Services
Location: ZSC 131
Phone: 956.326.2877
onecard@tamiu.edu