Staff Engagement
Staff Senate Board hosts volunteer and Staff Appreciation Events to engage TAMIU Staff.
Summer 2021: End-of-Summer Fiesta 
On August 2021, the Staff Senate Board hosted an End-of-Summer Fiesta to celebrate staff members' hard work and effort throughout the year. Staff enjoyed a Mexican corn in a cup or paleta de fruta along with agua fresca.
Fall 2020: Holiday Festivities
On December 2020, TAMIU faculty and staff members celebrated the holidays on campus with a series of fun, socially-distanced activities: a Dusty's Food Pantry donation drive, virtual loteria, holiday to-go beverages, a holiday photo contest, a virtual holiday painting party, and lunch to-go.
Spring 2020: Employee Appreciation Day
In March 2020, Staff Senate Board hosted Employee Appreciation Day to celebrate TAMIU Staff with donuts and coffee.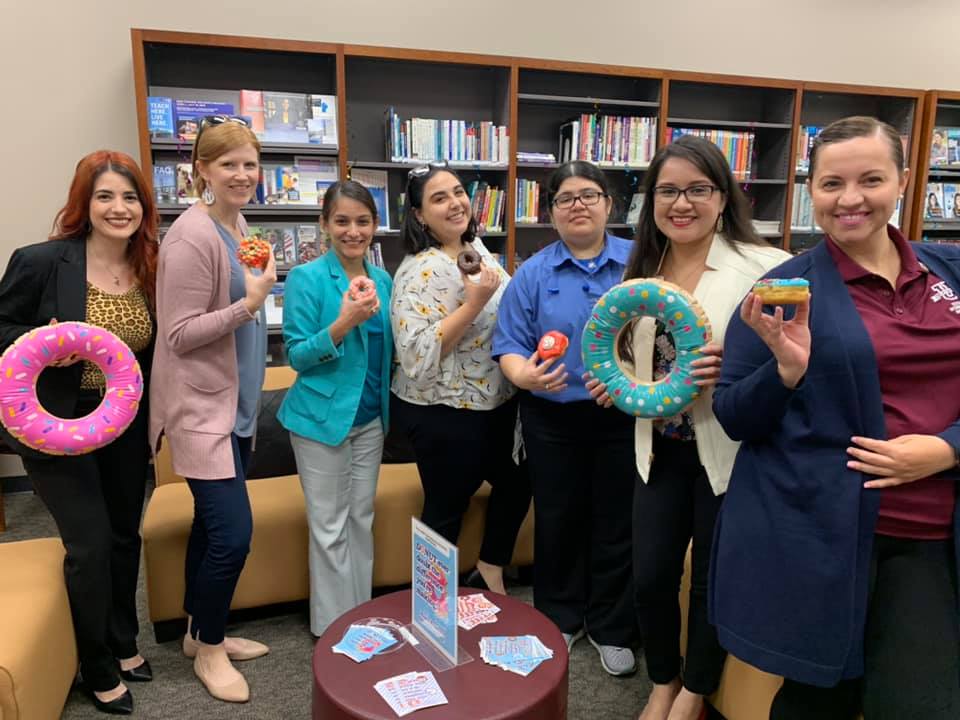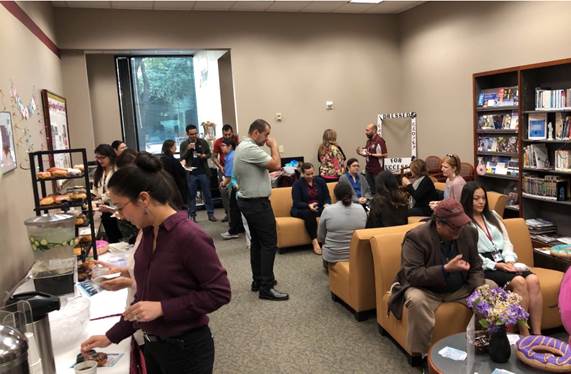 Fall 2019: Jamboozie Volunteer 
In November 2019, Staff Senate members volunteered for Jamboozie.