TAMIU ARC Leadership team
TAMIU ARC Project Director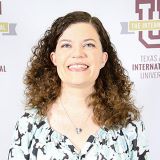 Dr. Jennifer Coronado
Dean of the Graduate School
Prior to becoming Dean, Dr. Coronado was a faculty member and administrator in the College of Education for nineteen years. She holds a Ph.D. in Teaching and Learning from Capella University with extensive experience in curriculum development, revision, and implementation with experience in evaluation and program accreditation. Dr. Coronado serves as Chair of the Institutional Review Board (IRB) Committee and provides research guidance to faculty and students. She is also the Chair of the University Graduate Council.
TAMIU ARC Co-Project Director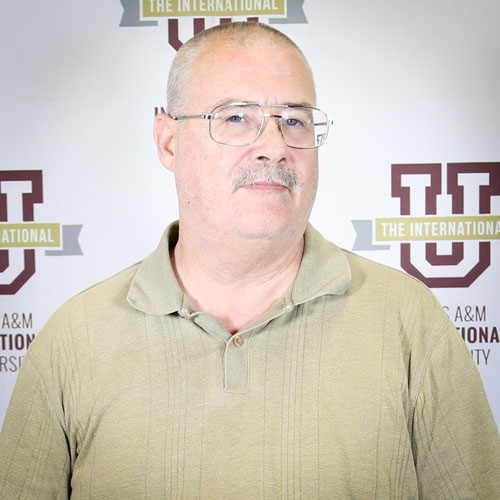 Dr. Kenneth Tobin
Professor of Geology
Dr. Tobin received his PhD in Geology from the University of Tennessee at Knoxville in 1994. After completing a Post-Doctoral Research Assistantship at Princeton University, he joined TAMIU in 2001. Dr. Tobin has been instrumental in securing over $6.4 million dollars from numerous agencies including: NSF, NASA, NOAA, FEMA, State of Texas, and the US Departments of Education and Defense. In addition, Dr. Tobin is well regarded by the TAMIU community having served two successful terms as Faculty Senate President. 
TAMIU ARC SUPPORTING PERSONNEL
TAMIU ARC Program Manager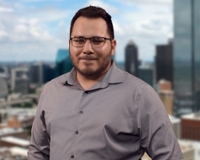 Mr. Tano Trevino
Program Manager
Prior to receiving his role as the ARC Program Manager in November 2021, Mr. Tano Trevino worked with ARC as a Supplemental Instruction Leader. He has experience working in administrative, executive assistance, & marketing roles in the private sector as well as a state agency. He holds a Master of Arts in Communication from Texas A&M International University in 2019.
TAMIU ARC Writing Consultant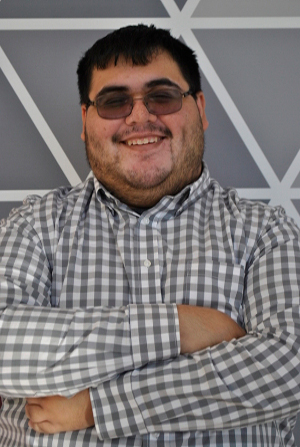 mr. Franco Zamora
Writing Consultant 
Mr. Franco Zamora received his Master of Arts in English in 2019 from Texas A&M International University. His undergraduate alma mater is Central Washington University, where he earned Bachelors of Arts degrees in Psychology and Creative and Professional Writing in 2015. Franco previous served as an Adjunct of English at TAMIU, as well as Writing Tutor Mentor and Instructor's Assistant at Central Washington University's Writing Center. The subject of his master's thesis was higher education, composition, and multimodal learning techniques. 
TAMIU ARC Data Scientist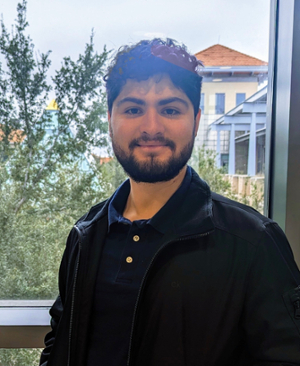 Mr. Jacinto de la cruz hernandez
Data Scientist
Having spent several years working as a university tutor and supplemental instructor, Jacinto has a deep interest in student success. He received his Master of Science in Mathematics from Texas A&M International University in 2019. During his time as a graduate student at Texas A&M International University, Mr. Jacinto de la Cruz Hernandez worked with Dr. Runchang Lin's machine learning group, which led to his research on forecasting sunspot numbers using autoregressive neural networks.
TAMIU ARC External Evaluator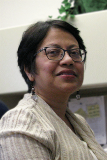 Dr. Nandita chaudhuri
Research Scientist,Texas A&M University
Dr. Nandita Chaudhuri has over twenty-two years of experience in researching, designing, implementing, managing and evaluating multi-site public program interventions; currently leading several project, especially in the area of public health, higher education and criminal justice. She has extensive experience with highly complex program evaluation design development and implementation. Her program evaluation work primarily involves mixed methods, qualitative and quantitative approaches within the contours of quasi-experimental designs that help develop the necessary evidence base in a social scientific manner.
TAMIU ARC Senior Faculty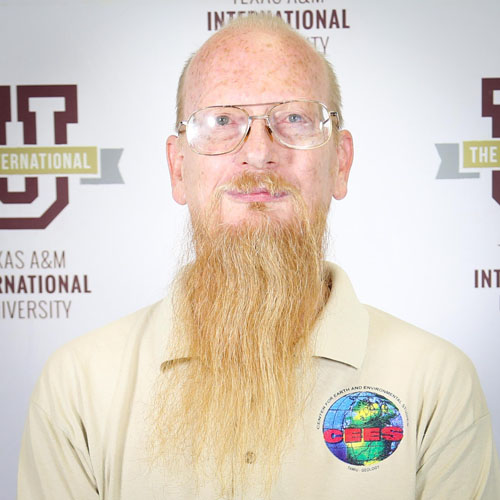 Dr. Marvin Bennett
Associate Professor of Geology
Dr. Marvin Bennett received his PhD in Geology from the University of Tennessee at Knoxville in 1994. He joined TAMIU in 2002 where he has taught paleontology, geology and earth science. Dr. Bennett has many years of experience mentoring Hispanic students. He will work in collaboration with the Project Directors to assist with TAMIU ARC mentorship, professional development activities, and assistance to the team to ensure virtual material is available to graduate students and faculty.
TAMIU ARC GRADUATE ADVISORY BOARD
Dr. John Kilburn
Associate Vice President, Research & Sponsored Projects at TAMIU 
Dr. Sean Maddan
Associate Professor of Criminal Justice and Chair
Dr. Alfredo Ramirez Jr.
Provost and Vice President of Academic Affairs
Dr. Arthur Soto-Vasquez
Assistant Professor of Communications
Ms. Rachel Simon
Graduate Student Representative
Mr. Rogelio Trevino
Director of Texas Workforce Development