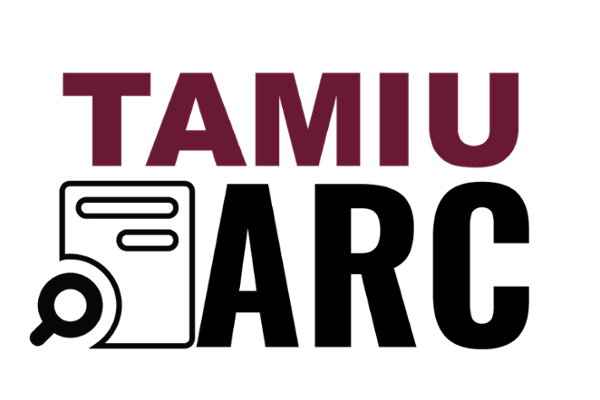 TAMIU Advancing Research and Curriculum Initiative (TAMIU ARC) Project to expand the number of Hispanic and other underrepresented graduate and professional students that can be served by expanding courses and institutional resources. This project will also rigorously examine the metrics that lead to success for graduate students within a dominantly Hispanic population.
ABOUT US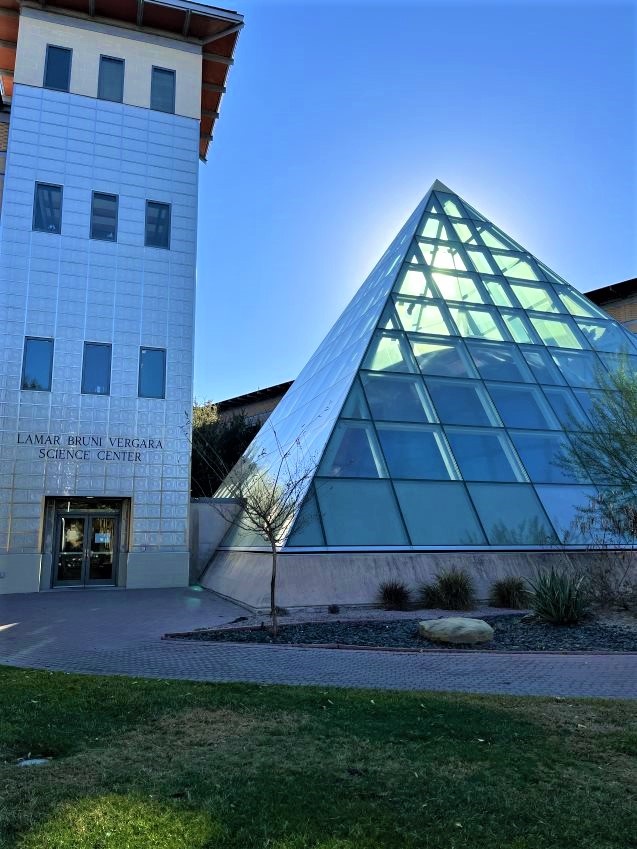 For more information about this project feel free to contact: 
Contact information

| | | | |
| --- | --- | --- | --- |
| Name | Role | Phone | E-mail |
| Dr. Jennifer Coronado | Project Director | 956-326-3020 | jcoronado@tamiu.edu |
| Dr. Kenneth Tobin | Co-Project Director | 956-326-2415 | ktobin@tamiu.edu |
| Mr. Tano Trevino | Program Manager | 956-326-2499 | tano.trevino@tamiu.edu |
YEARS 1 AND 2 (2019 - 2021)
  Obtain first-year baseline data for all graduate student metrics.
  Increase the number of professional development sessions for graduate students and faculty to 12 per year.
  Reach 90% faculty participation level for targeted courses in the first-year graduate success program.
By End of Year 5 (2024) - Overall Institutional Goals
 Grow graduate enrollment at TAMIU by 30% compared with 2019.
 Increase first-year retention of graduate students from 2019 baseline by 5% and decrease graduation time by 3 months institution wide.
 Have 85% of incoming graduate students participated in the first-year orientation session either face-to-face or online.
 Boost the number of graduate students disseminating research by 30% compared with 2019.
By End of Year 5 (2024) - More Specific Goals
Increase first-year retention for graduate students in targeted courses within the First-Year Graduate success program by 10% relative to the 2019 baseline.
Decrease graduation time by 6 months institution wide for Biology Masters students.
Establish a $150,000 endowment that will be matched by TAMIU to support a variety of academic activities beyond the life of the TAMIU ARC Project.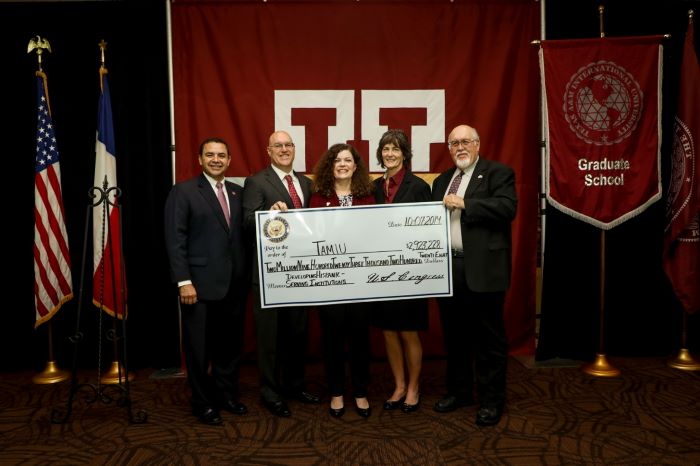 Congressman Cuellar presents TAMIU with $2.9 million in federal funds to assist in establishing the Advanced Curriculum and Research (ARC) Program. Pictured from left to right: Congressman Cuellar; Dr. John Kilburn, Associate Vice President for Research and Sponsored Projects; Dr. Jennifer Coronado, Dean of the Graduate School and TAMIU-ARC Principal Investigator; Anne Frey, Associate Director of Grant Development, and TAMIU President, Dr. Pablo Arenaz.
Collect graduate student retention and graduate data and associated metrics to support rigorous research that lead to success for advanced Hispanic students.
Conduct summer and winter orientation sessions to better facilitate entry into graduate school.
Develop a First-Year Graduate Success program focusing on mathematics and social science courses that impede student progress. This activity enhances selected courses with technology, supplemental instruction, and library resources.
Provide professional development opportunities for advanced undergraduate and graduate students, faculty, and staff.
Provide a specialized Graduate Writing Coach and research support for graduate students.
Enhance biology courses to build toward future programs.
Set up and match endowment to support activities after the conclusion of the grant.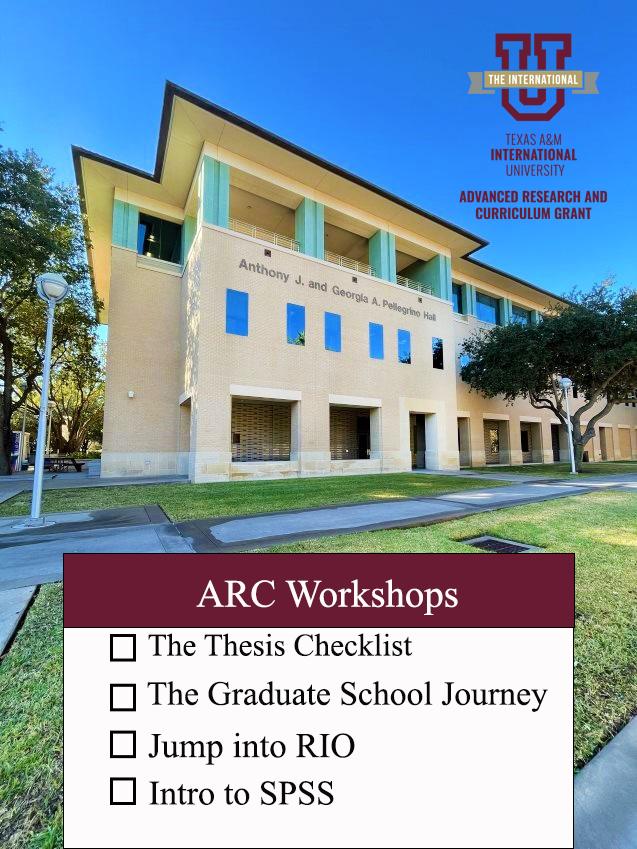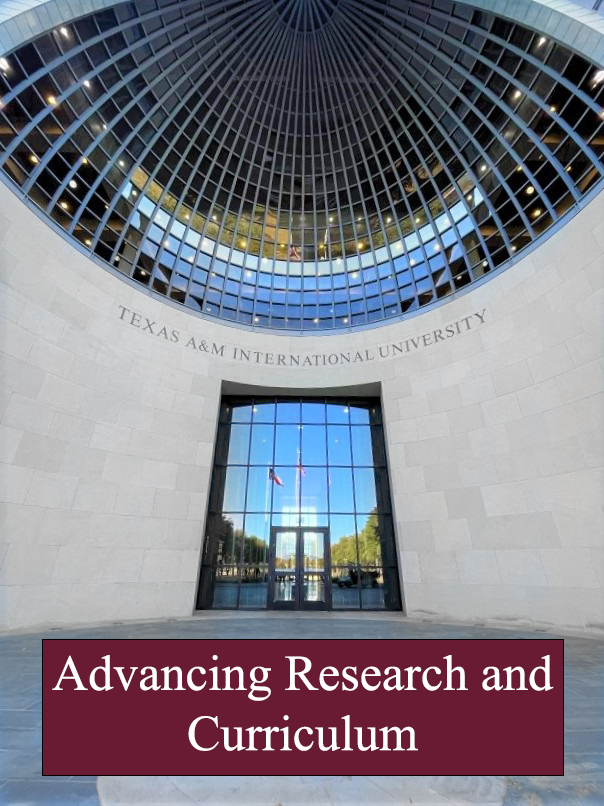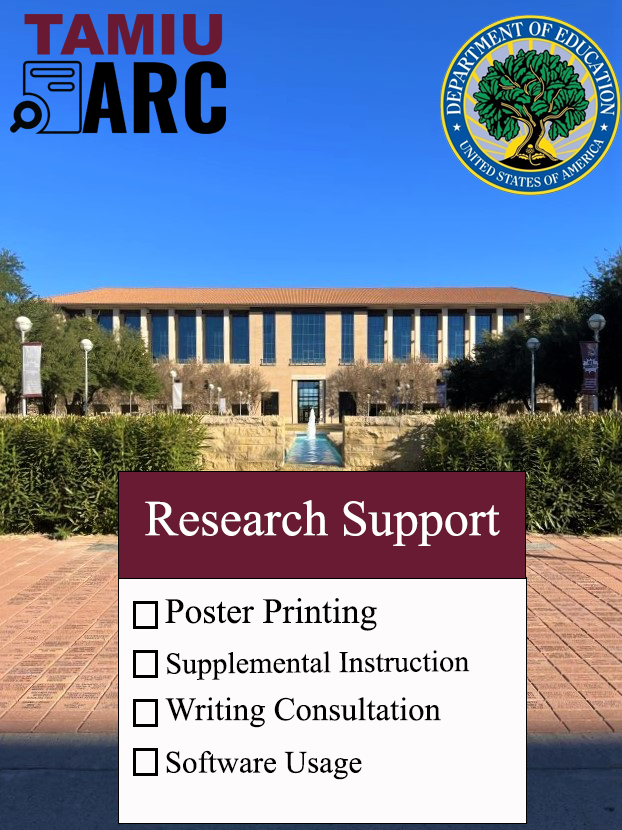 ---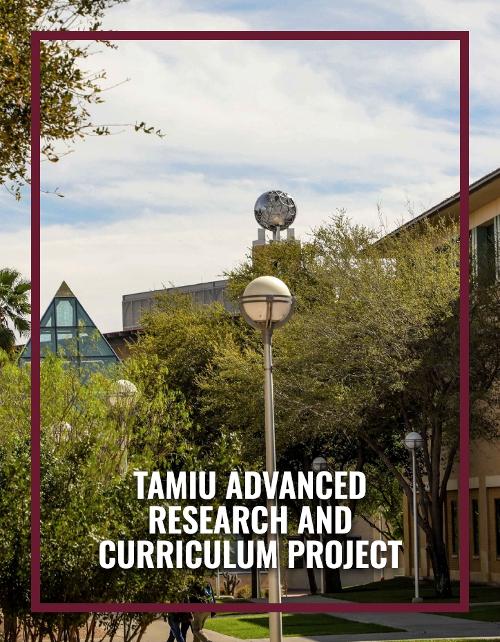 View the flipbook version of the TAMIU ARC Brochure.
You may also download a PDF version.
---
Open this PDF to view all TAMIU ARC previous workshops, resources, and more!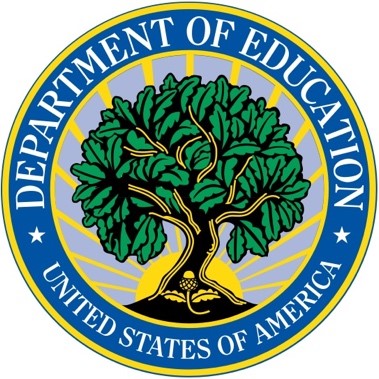 Funded by the U.S. Department of Education
Award# P031S190304