The Thesis Checklist
Presenter:
Franco Zamora, ARC Graduate Writing Consultant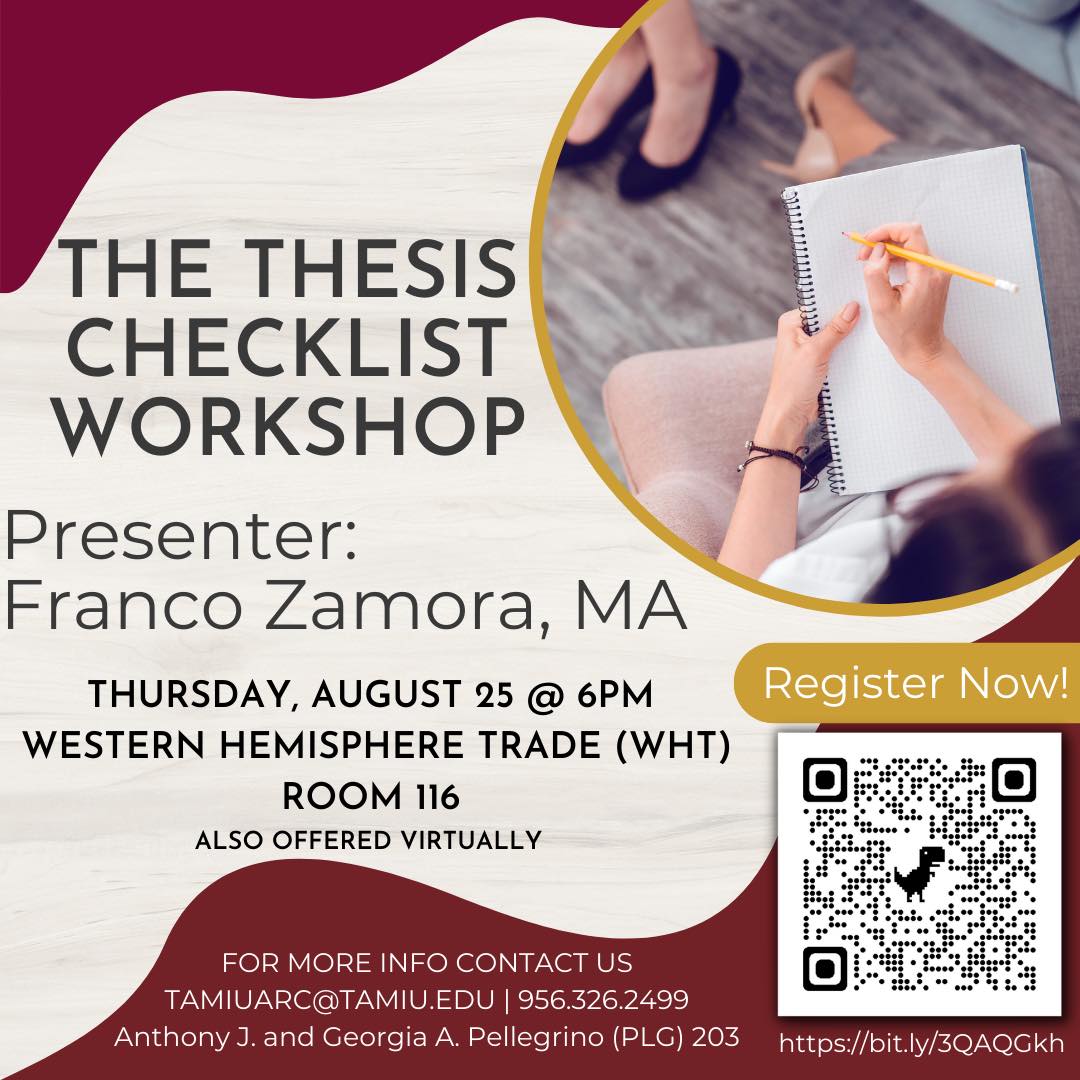 From gathering a committee, focusing and making time for your own research to defending and submitting your thesis. 
Learn all the tips, tricks and secrets to completing your Thesis!
The Graduate School Journey
Presenter:
Dr. Susan Fenton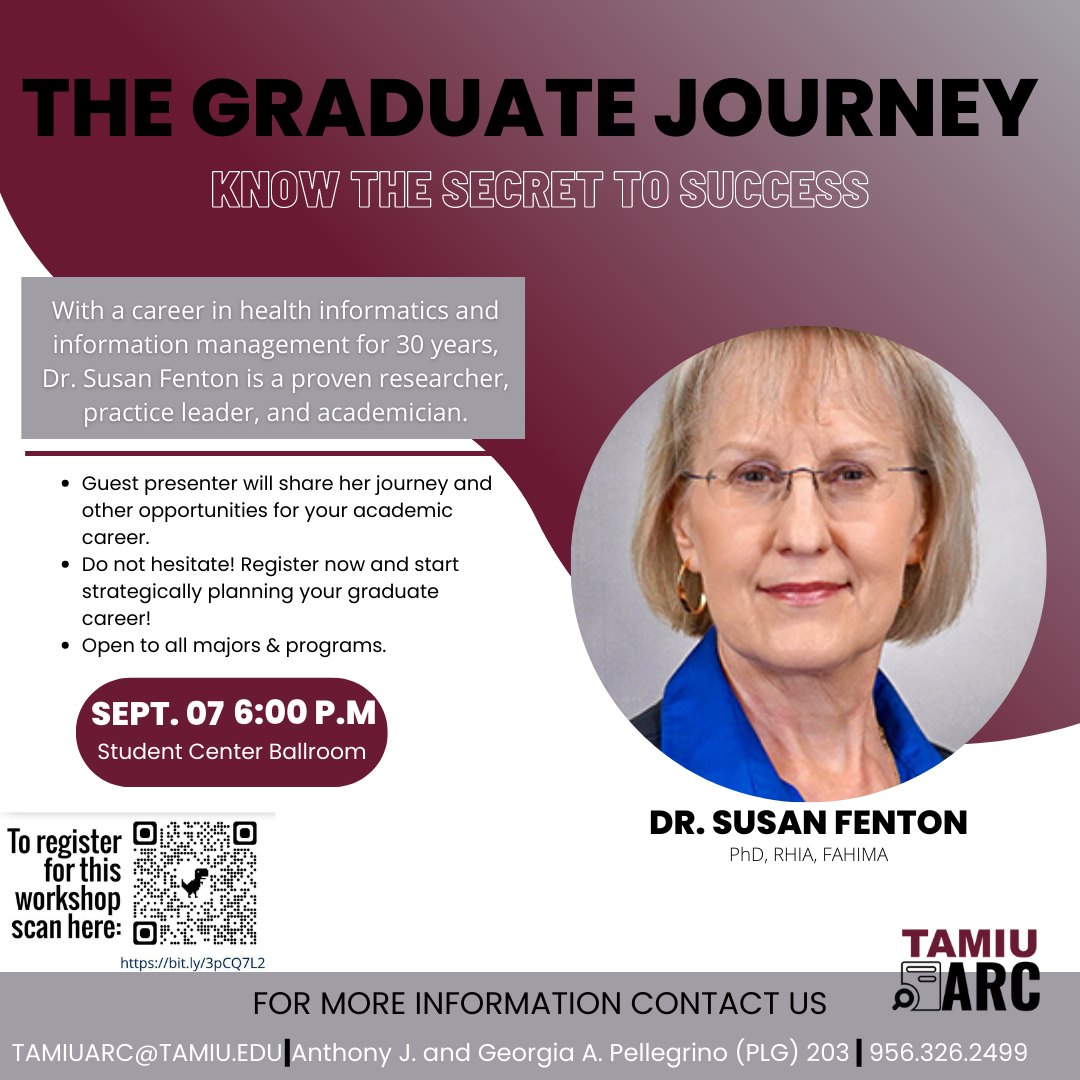 Dr. Fenton was an assistant professor and co-director of the Institute for Health Information Technology and then transitioned to into the role of associate dean for academic affairs. Fenton's research interests include workforce development, data management and health care associated infections. 
Jump into RIO
Presenter:
Eva Hernandez, TAMIU Librarian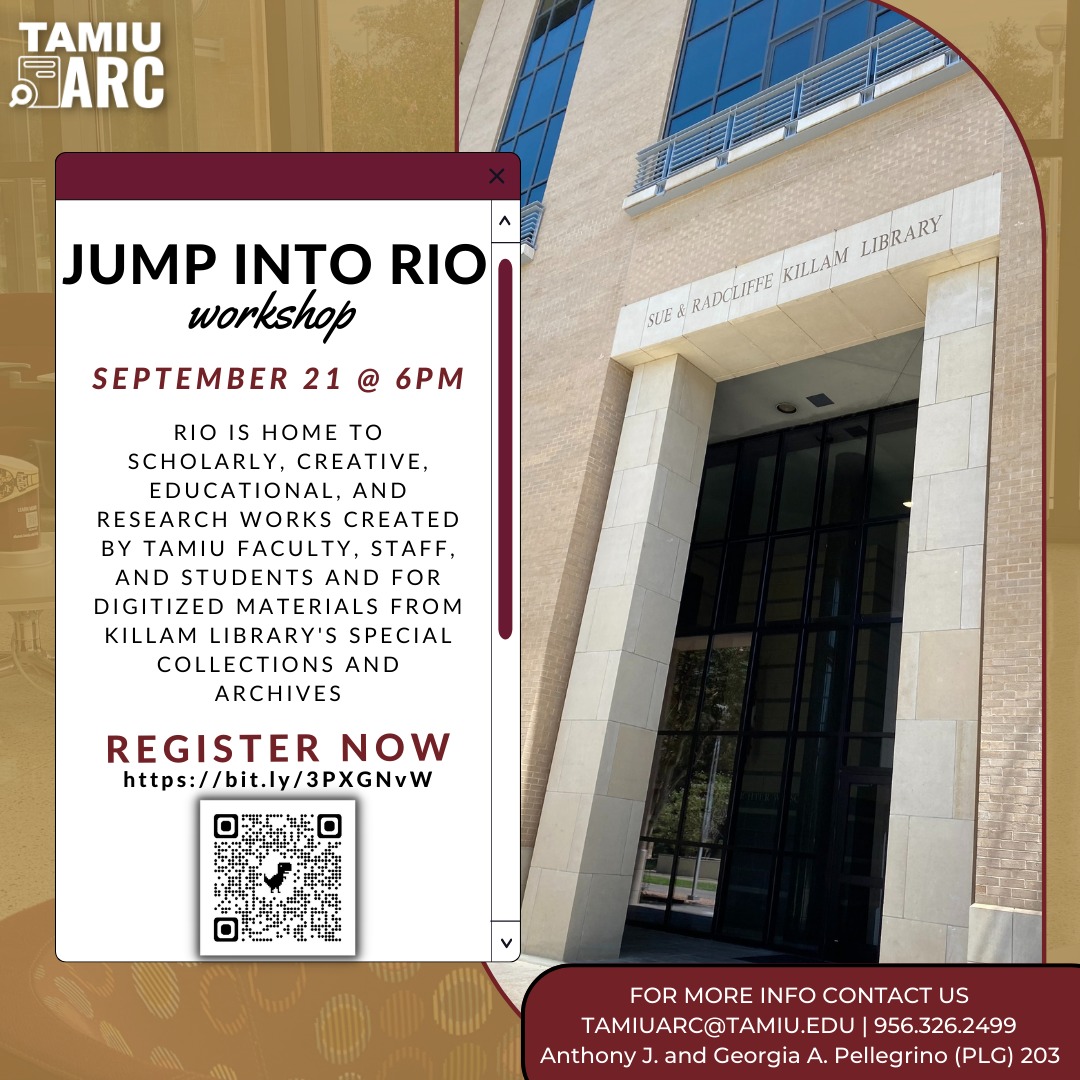 Find your flow with this quick introduction to Research Information Online (RIO), TAMIU's new open access institutional repository. RIO is home to scholarly, creative, educational, and research works created by TAMIU faculty, staff, and students, and for digitized materials from Killam Library's Special Collections and Archives. Learn how to create your own account in RIO, upload scholarly works, and access materials in the collection for use both in and out of the classroom.
Intro to SPSS
Presenter:
Cesar Rodriguez, ARC Supplemental Instruction Leader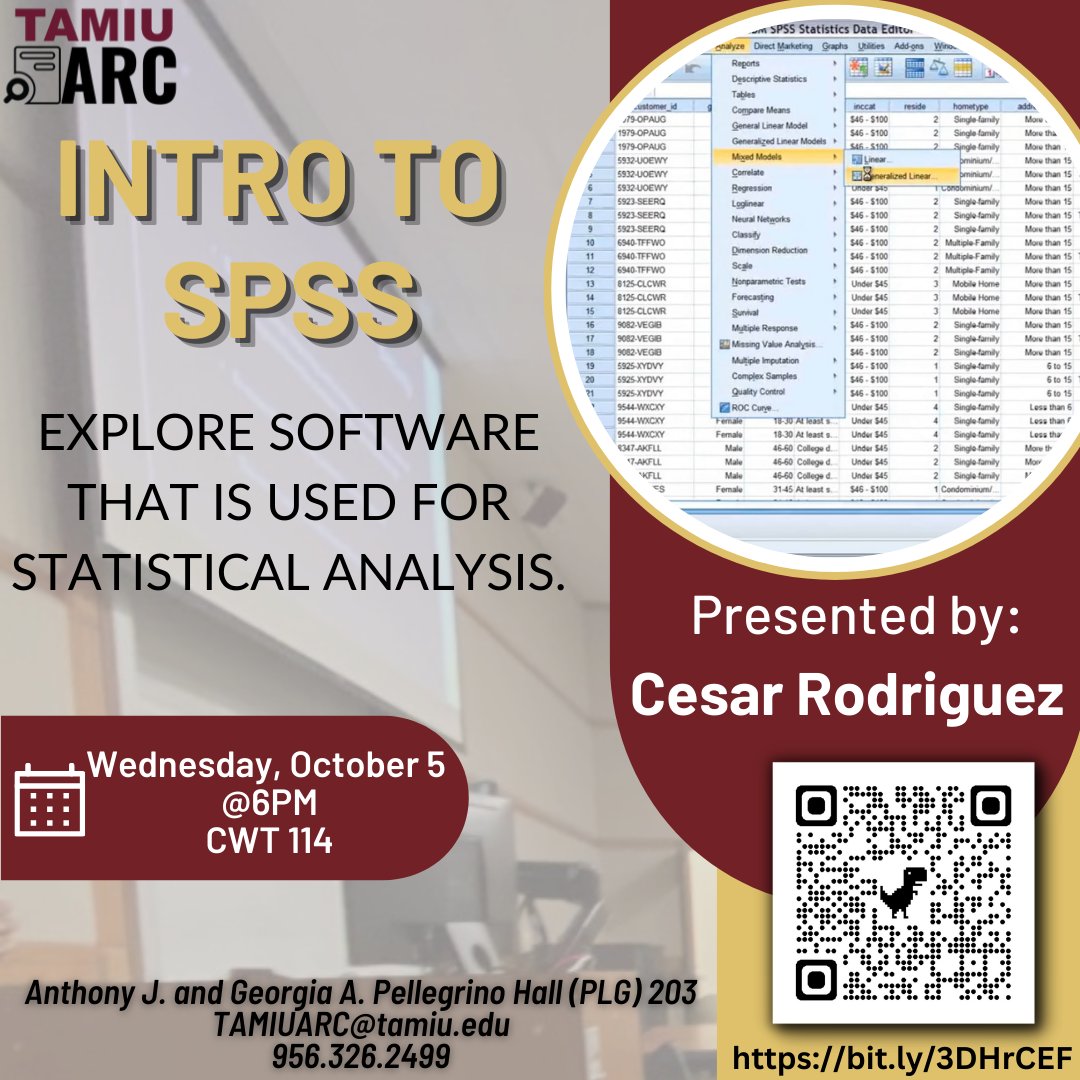 New to SPSS (Statistical Package for the Social Sciences) or just looking for a refresher? This workshop will explore analytic software that can be used for statistical analysis and quantitative reporting. SPSS is also used  for data cleaning, descriptive statistics, graphical representations, and common statistical analysis (T-test, ANOVA, regression).
Building Your Graduate Career
Presenter:
Dr. Gabriela Leon-Perez, TAMIU Alumna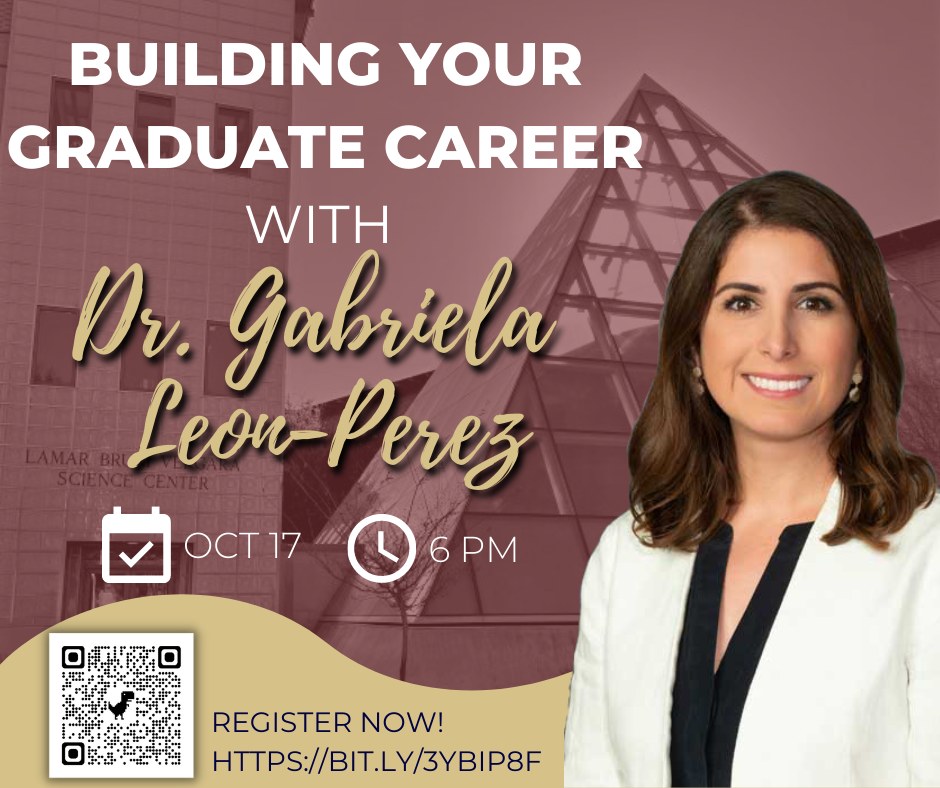 Gabriela Leon-Perez is an Assistant Professor in the Department of Sociology at Virginia Commonwealth University. Her interests sit between the sociology of migration and medical sociology. Her work is largely interdisciplinary and she has collaborated with researchers in the fields of anthropology, psychology, public health and medicine. 
Jamovi Integration
Presenter:
Brenda Guerrero, ARC Supplemental Instruction Leader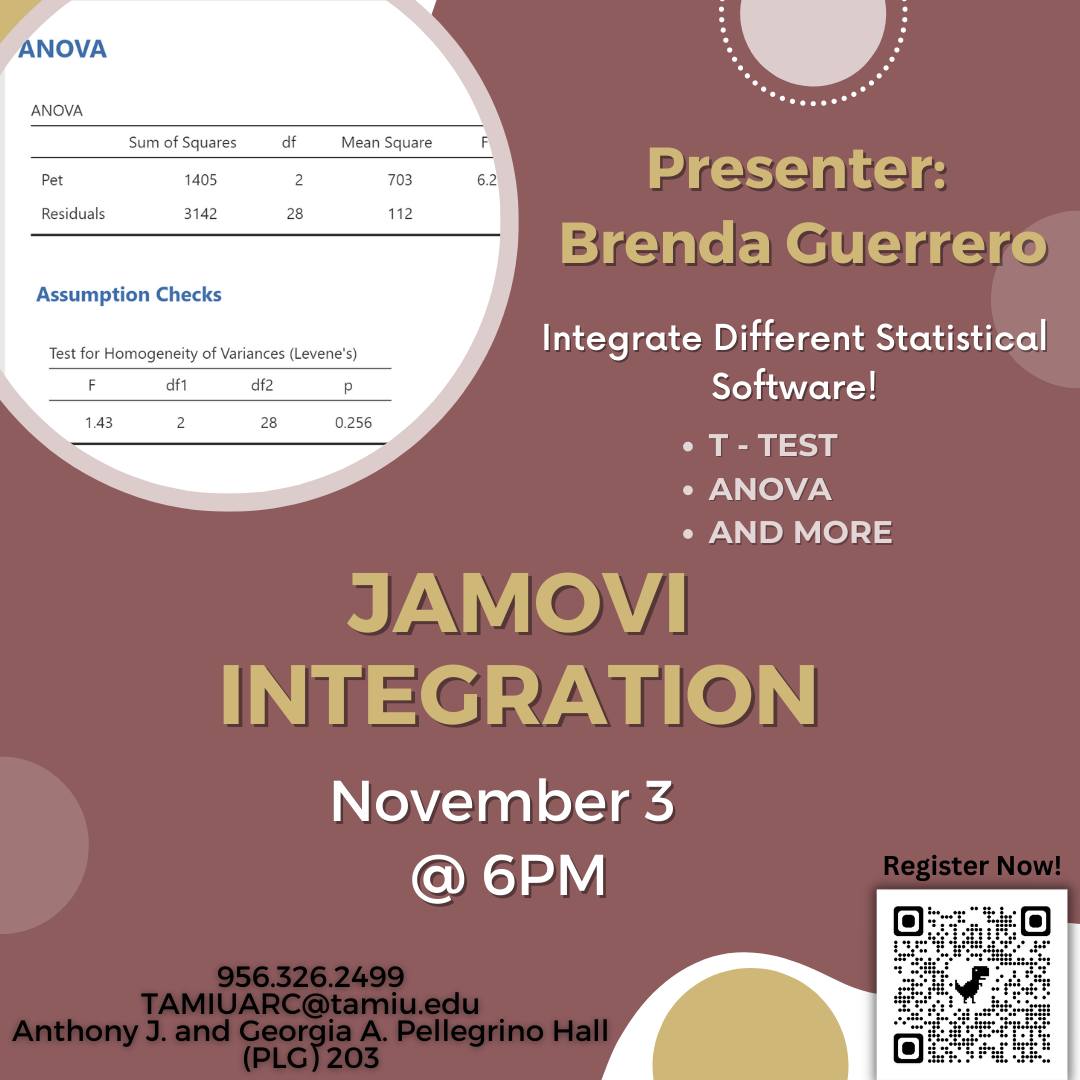 Jamovi is an easy and free to use statistical package that is integrated with R. This workshop is an introduction to Jamovi will further implement statistical analysis such as multiple linear regression, t-test, and one-way analysis of variance. 
Machine Learning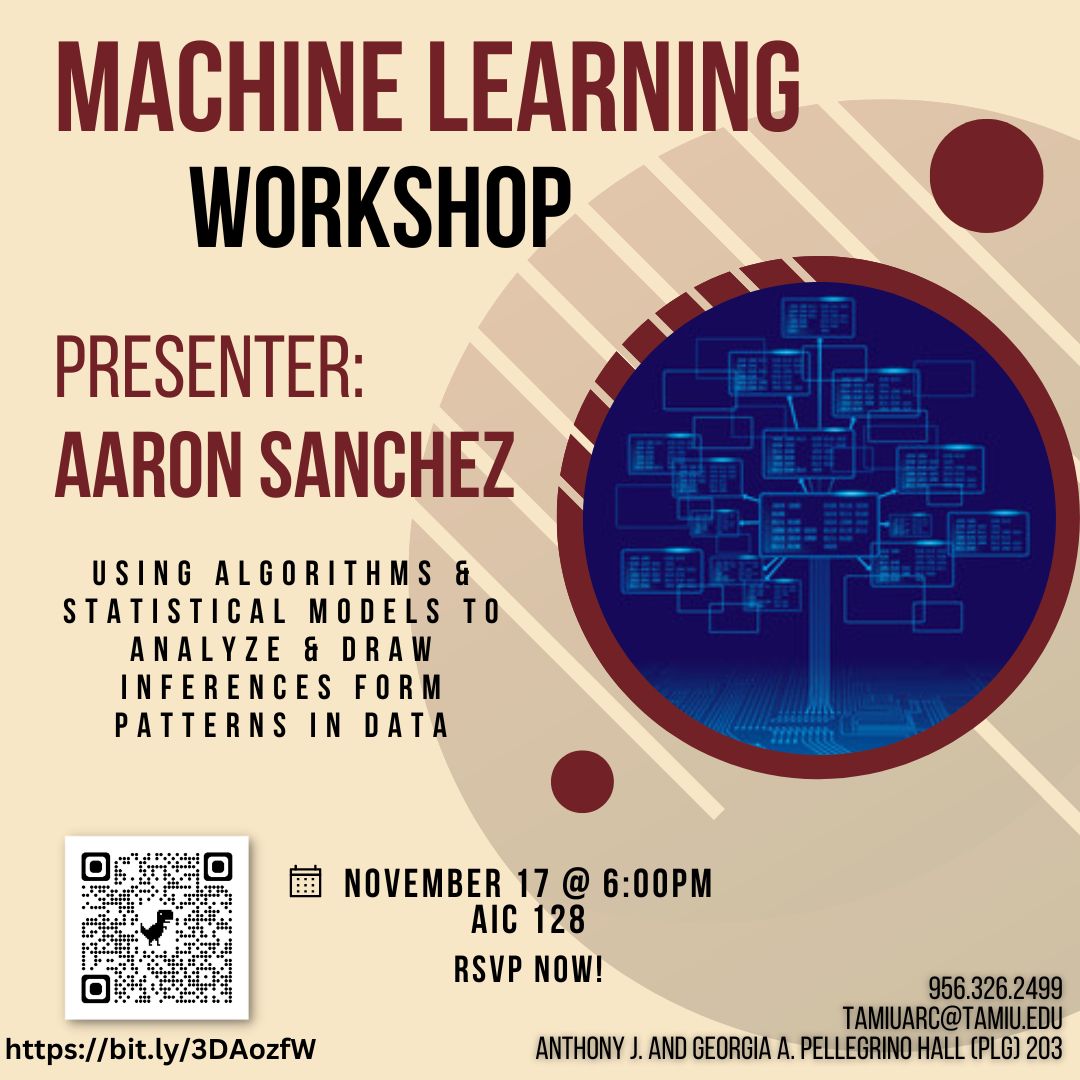 Presenter:
Aaron Sanchez, ARC Data Scientist
Machine learning algorithms are an essential part of almost all modern applications. With this workshop you will explore a variety of machine learning algorithms and practice selecting the best models. By the end of this workshop you should have developed the skills required to get started on your own machine learning algorithms. 
Career Services - Professional Networking
Presenter:
TAMIU Career Services Office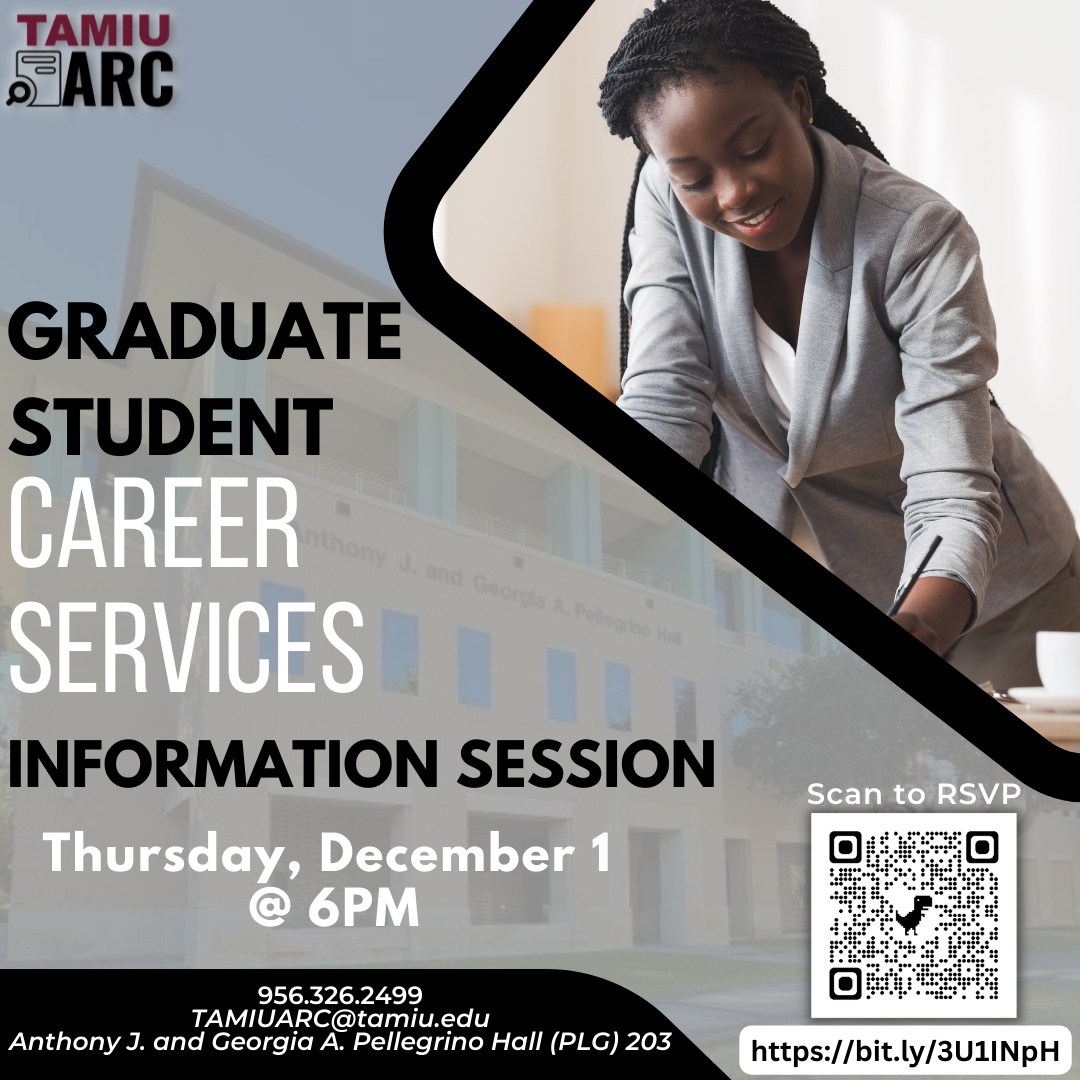 This event will show you where to find the best careers for your graduate degree. 
In this workshop we will discuss how you can grow and improve your professional connections and how to use TAMIU's Career Services to find the right job for you after graduation. 
View slides of presentation