The Texas A&M International University Summer Research Bootcamp was created to help undergraduate students develop foundational knowledge and skills for research, to encourage them to consider graduate school. Graduate students were also allowed to attend the bootcamp if desired. All students were assigned a mentor to work with them on their research projects which ranged from subjects such as biology, to environmental science, to business, and to public health, among others. As well as working with mentors, all students completed exercises teaching them the R data management and statistical package. The bootcamp concluded with a session where all students presented their projects to the entire team.
Completing the Application
Applications for the 2023 ARC Summer Bootcamp are now open!
If you have any questions or concerns, please feel free to reach out the Program Manager, Tano Trevino at tano.trevino@tamiu.edu or 956.326.2499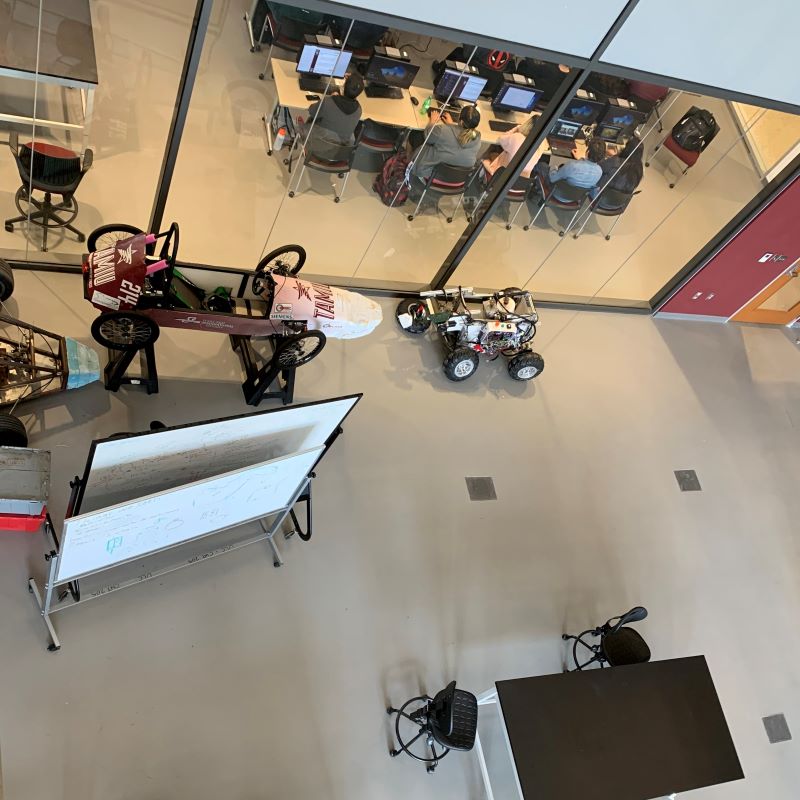 The Agenda Will Include:
Overview of scientific method & research 
Review of data types & basic statistics 
CV/Resume Writing 
Critical assessment of journal articles
Assessing quality of evidence 
Ethics in publishing
Writing a biographical statement 
Drafting a research question 
Work on research project and present
2021 BOOTCAMP COHORT
Feedback from Faculty Mentors agreed that summertime is ideal and the BootCamp is a strong program that has much to offer including: supplemental instruction leaders to assist students, a strong student cohort from different majors, a variety of different software. 
Student Photos

 

Crystal Vasquez

 

 

Eva Sanchez

 

Hector Cardenas

 

Maritza Garcia
Student Participants (not pictured): Antonio Rosales, Asia Ho, Carlos Delgado, Diego Cardenas, Edwin Torres, Erick Cervantes, Franchesca Ramirez, Hector Cardenas, Jesus Rodriguez Jr., Kassandra Smith, Lissette Montemayor, Luisa Villareal, Melissa Villarreal, Miles Perez, Rachel Simon, Saliha Garcia, Sandra Garza
2020 BOOTCAMP COHORT
Feedback from the mentors included suggestions for improvement including earlier assignment of the students and being more directive with the exercises for the students. Overall, the mentors believed the bootcamp was a great structured opportunity for faculty and students to work together. A majority (more than 80%) of the student participants agreed or strongly agreed that the various topics covered in the bootcamp helped them. One stated "I love all the information and learning we were able to obtain throughout the course…" TAMIU was pleased with the bootcamp and hopes to repeat it in future summers.
Student Photos

Alicia Segovia

Cynthia San Miguel

Jenna Arsuaga

Joseph Villarreal

Katherine Carrera

Norma Garcia

Prakash Aryal

Richard Esqueda

Sandra Garza

 

Mary Newton

Sugam Pokharel

 
Student Participants (not pictured): Richard Almedia, Maria Fernandez Astrain, Bertha L. Gallegos, Saliha Garcia, Aleah Gonzalez, Madeline Kilburn, Marshall Moncivais, Alejandra Pena, Daniela E. Ruiz, Jesus A. Sanchez, Rachel E. Simon, Paola Vidal, Luisa Villarreal, Melissa Villarreal
Mentor Photos

| | | |
| --- | --- | --- |
| Dr. Anwen Yin | Dr. Arthur Soto-Vasquez | Dr. Audrey Choh |
| Dr. Deepak Ganta | Dr. Fei Luo | Dr. Honwei Wang |
| Dr. Janamanchi Balaji | Dr. Jared Dmello | Dr. Kenneth Tobin |
| Dr. Miryoung Lee | Dr. Monica Mendez | Dr. Susan Fenton |
| Dr. Desi Vasquez | Dr. Kameron Jorgensen | Dr. Marcus Ynalvez |
| Dr. Monica Munoz | Dr. Mustafa Al-Lail |   |
Mentors (not pictured): Dr. Jacqueline Mayfield, Dr. Milton Mayfield
TAMIU ARC Summer Research Bootcamp
Student Presentations

| | | |
| --- | --- | --- |
| Student | Mentor | Presentation Title |
| Richard Almedia | Dr. Audrey Choh | Too Little or Too Much Sleep Influences Mental Health: Depressive Symptoms |
| Jenna Arsuaga  | Dr. Munoz | Empathy Focused Interventions  |
| Prakash Aryal | Dr. Jorgensen | Thermochemical Properties of Cyclic and Caged Nitrogen Containing Explosives: HMX, RDX, and Their Derivaties |
| Maria Astrain | Dr. Audrey Choh | Hypertension and the New Guidelines |
| Katherine Carrera | Dr. Hongwei Wang | The Effect of Music on Exercise Performance |
| Richard Esqueda | Dr. Ynalvez | Suicide Acceptability Among the Hispanic Population |
| Saliha Garcia | Dr. Luo | How Does Social Media Time Consumption Impact Student's Mental Health  |
| Norma Garcia  | Dr. S.K. Cho | Analyzing the Relationship Between Menopause and Heart Disease |
| Sandra V. Garza  | Dr. Dmello | Just One of the Guys'?: An Examination of Women's Portrayal in Scholarly Gang-Related Research  |
| Aleah Gonzalez | Dr. Mendez | Heterotrophic Bacterial Growth in Soil Microcosms Irrigated with Varying Triclosan Concentrations |
| Jessica Hernandez  | Dr. Soto-Vasquez | COVID-19 : Contextualizing Transitional Misinformation Flows in U.S. Latina/o/x Border Communities (Media and Communication during COVID-19 |
| Madeline Kilburn | Dr. Fenton | Sociodemographic Factors Related to Fetal Deaths in the United States  |
| Marshal Moncivais | Dr. Al Lail | Resource Access Within A Generalized Spatio-Temporal Role-Based Access Control Mode |
| Mary Newton | Dr. S.K. Cho | Factors That Influence Depression in Hispanic Dementia Caregivers |
| Alejandra Pena | Dr. Jorgensen | Breaking Bonds: A Theoretical Study of Bromine Halocarbons |
| Sugam Pokharel | Dr. Tobin | Determining Relation Between Coccidioidomycosis (Valley Fever) and Soil Moisture Conditions of Arizona and California Using SMERGE |
| Daniella Ruiz | Dr. Miryoung Lee | The Predictability of Irregular Periods |
| Cynthia San Miguel | Dr. Hongwei Wang | Sex Differences in Cardiovascular Disease Risk Factors |
| Jesus A. Sanchez | Dr. Ganta | Analysis on COVID-19 Using Support Vector Machine |
| Alicia Segovia  | Dr. Fenton | COVID-19 Deaths by Race, Ethnicity, and Age |
| Rachel Simon | Dr. Dmello | Predictors of Terrorism in the United States: An Exploratory Analysis |
| Paola Vidal | Dr. Miryoung Lee | Testing the Association Between Sarcopenia and Telomere Length |
| Joseph Villarreal | Drs. Mayfield | Examining Motivating Language (ML) Theory within Public and Private University's Mission Statements |
| Melissa Villarreal | Dr. Desi Vasquez | The Relationship Between Age and Friendship in Men |
| Luisa Villarreal | Dr. Monica Munoz | The Relationship Between the Dark Triad and Consideration of Future Consequence |
BOOTCAMP PRESENTATIONS & PUBLICATIONS
Soto-Vásquez, A.D., Gonzalez, A., Shi, W., Garcia, N., Hernandez, J. In Review. COVID-19: Contextualizing Transnational Misinformation Flows in a U.S. Latinx Border Community. Paper in Howard Journal of Communications, Special Issue on Media and Communication during the COVID-19 Pandemic.
Tobin, K.J., Pokharel, S., Bennett, M.E., 2020. Discerning Relationships between Coccidioidomycosis (Valley Fever), Root Zone Soil Moisture, and El Nino Southern Oscillation in California and Arizona, Presentation at Fall Meeting American Geophysical Union, Virtual Meeting, December 1-17.,p. 
Blackburn, Angelique M. & Eva Sanchez, (2021) Adapting the Adaptive Control Hypothesis: Characterizing New Bilingual Contexts, Sept. 25, 2021. Oral Presentation at Southwestern Cognition and Cognitive Neuroscience Conference (ARMADILLO).
Blackburn, Angelique M. & Miles Perez, (2021) Anxiety in older and younger adults during the COVID-19 pandemic: Implications for Cognitive Research, November 4-7. Presentation at the Virtual 2021 Annual Meeting of the Psychonomic Society.
Blackburn, A. M., & Perez, M. (2021, June 28). Age-Specific Well-being Activities to Reduce Anxiety During a Health Crisis. Open Science Framework. Retrieved from osf.io/s8uer
Dmello, J. R., Garza, S., Simon, R. (2021). Guns N' Roses: An Examination of Gang Violence Networks in New Jersey. American Society of Criminology - 76th Annual Meeting 2021
Wang, H., (2021). How did COVID-19 lockdown affect Hispanic University students' daily life?. Fall Southeastern Sectional Meeting 
Soto-Vásquez, A.D. & *Sánchez-Santos, M., "El Cabal, Vacunas, y Donald Trump: An Analysis of Spanish-Language Misinformation Leading Up to the U.S. Capitol Insurrection." Cultural Studies <-> Critical Methodologies. https://doi.org/10.1177%2F15327086221093949