Borrowing Materials
---
Who Can Borrow
Current TAMIU faculty, staff, and students may use their TAMIU ID to borrow materials.
In order to protect both patrons and library staff, we are discontinuing self-service and browsing of library materials. If you need an item from the General Collection search the library catalog and click the 'Borrow' button in the item record.   

Once the request is received the library will look to provide a digital version of the resource with simultaneous user access, if available. If only a physical copy exists, the item will be pulled for you.
If a digital version is available, you will be notified when and how the resource is accessible.
If the physical copy is the only available copy, you will be notified when it is ready for pick up at the Circulation Desk. Items will be held for 3 business days from notification of availability.
Please allow 2-4 business days for your request to be processed and completed.

You can continue to virtually browse materials available in Killam Library by utilizing the "Browse the Shelf" feature in WorldCat Discovery .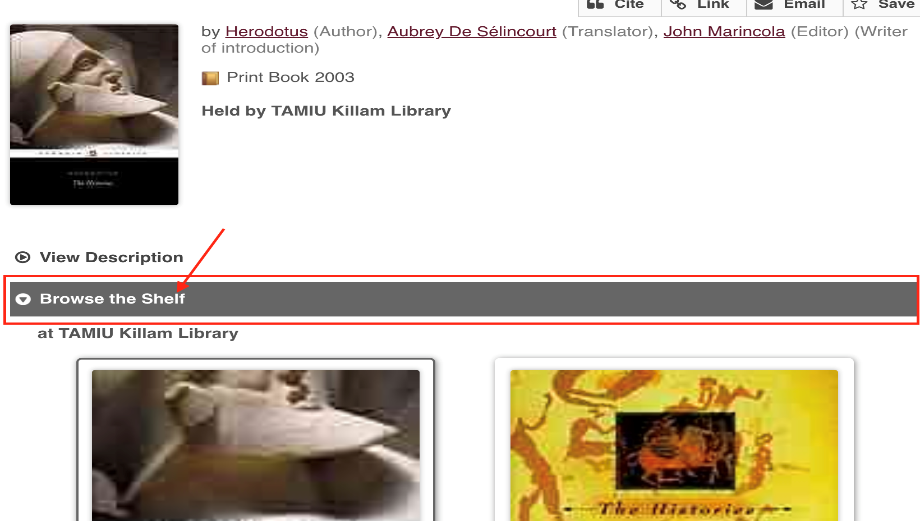 In order to pick up physical items, please visit the Circulation Desk on the first floor (with your mask on, as required), during posted hours. CDC guidelines for social distancing will be observed.
If the items are not picked up within 3 business days they will be returned to the shelf.
There is a 5-item limit, per person, at this time.
Please return your items to the outside book drop located at the east end of the building, closest to Bullock Hall.
If you have questions please contact the Circulation Desk at (956)326-2112 or email librarycirculation@tamiu.edu  
Loan Periods
| Item Type | Number of Items | Loan Period | Renewals |
| --- | --- | --- | --- |
| Books | 5 | Semester | None |
| All Other Types | 5 | 30 Days | 1 |
Renew Materials
Renew your books and DVDs online, over the phone, or in person. To renew online:
Click My Account
Enter your NetID and password.
Select "Checked Out" and check the box next to each item you wish to renew.
Click the "Renew" button
Please note: some items have a limited number of renewals. You cannot renew items that are overdue, lost, or recalled.
Fines and Lost Items
No fines are being applied at this time.
| Item Type | Fine |
| --- | --- |
| Books, CDs, & DVDs | $80/item + $10 processing fee |
| Juvenile Collection | $15/item + $10 processing fee |
Lost fees are refundable if the item is returned within 12 months. Lost fees will be waived in favor of a Library approved replacement item. Processing fees still apply. Overdue fines will be waived in favor of lost fees.
Borrower Responsibilities
You are responsible for all materials you check out and all fees or damages you incur.
Do not loan borrowed items to others.
Do not depend on others to return items for you.
Note the time or date your borrowed materials are due. Automated overdue notices are sent as a courtesy, but it is always your responsibility to return materials on time.
Prompt return of material is the personal responsibility of the individual to whom it is loaned.
Failure to receive a notice does not absolve the borrower of the responsibility to renew or return the item to the library in a timely manner.
Faculty, staff, and students automatically check out books for the semester. However, if your book is recalled you must return it by the date indicated on the recall notification.
All items are subject to recall. The borrower is guaranteed 14 total days with items. Recalled items should be returned to the Circulation Desk on or before the "New Due Date."
The borrower is responsible for notifying the library immediately if library material is damaged, missing or lost.
A patron's account will be blocked and borrowing privileges will be suspended if the borrower:

Owes the library $10 or more in fines or fees.
Fails to respond to recall requests in a timely fashion

If a book you have borrowed is requested by an instructor for Course Reserves, you must return the item within 24 hours.
Can't Find It?
Occasionally, our materials go missing. If you cannot find a book that is listed in our catalog, fill out a search request form. We will search for the missing item and email you with our findings.
Search Request
Need Additional Assistance?
Contact Circulation
956-326-2112
librarycirculation@tamiu.edu
---
Library Information