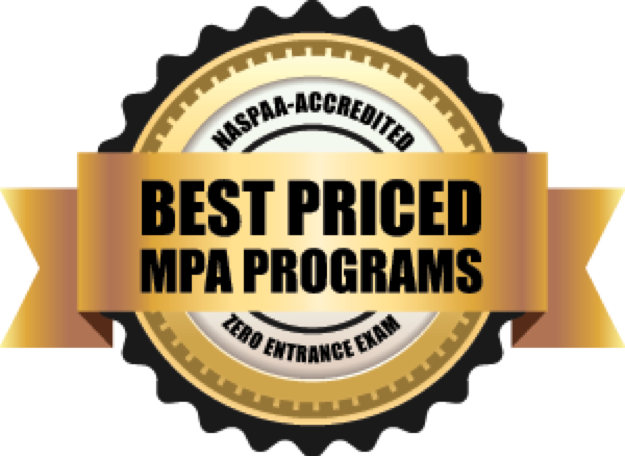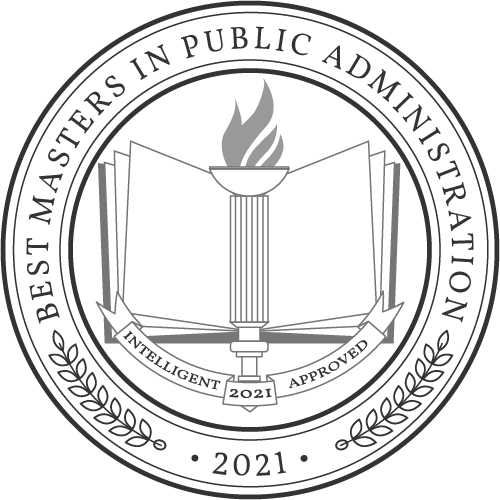 Mission
The MPA program is committed to developing and preparing individuals employed in or seeking careers in the public and nonprofit sectors, to lead and manage public agencies, programs, and projects. Taking advantage of the location in the South Texas border region, we provide the requisite knowledge, skills, and abilities needed for leadership and management roles in a culturally diverse international society. Through commitment to innovative teaching, research, and community engagement, we emphasize excellence in education and training by teaching students to value public service, think analytically and critically, and communicate effectively.
About Our Program
The MPA degree has been in existence since 1999 and is especially beneficial for mid-career professionals who wish to enhance their professional knowledge and skills. It is also the degree of choice for those who desire employment in the public and nonprofit sectors.
The MPA program received accreditation from NASPAA (Network of Schools of Public Policy Affairs and Administration) in 2013. TAMIU is the only regional institution in the A&M system to have this accreditation. NASPAA is a national organization with the authority to award accreditation to graduate programs in public administration, public policy, and public affairs. For more information about NASPAA, visit their website at http://www.naspaa.org/
In 2021, the MPA program was ranked 2 in the Top 50 Master's in Public Administration Degree Programs in the United States by online source Intelligent.com. The program was evaluated on the basis of flexibility, faculty, course strength, cost, and reputation. TAMIU's MPA program received a score of 96.14 on a scale from 0 to 100.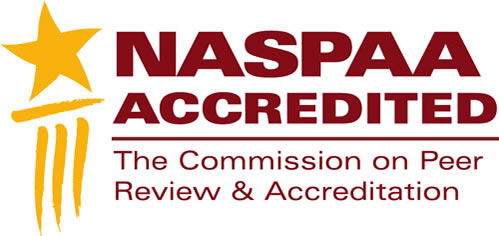 The MPA program is entirely online and consists of 42 hours of graduate credit coursework. Thirty-three (33) hours constitute the core curriculum with nine (9) hours of electives. The MPA does not have a minor, so graduate students are encouraged to take electives that fit with their professional interests, rather than an ad-hoc selection. Any 5000-level graduate course offered at this institution, to include Special Topics, may be used to fulfill the electives requirement.
The MPA program also offers a Certificate in Nonprofit Leadership & Management (CNLM), which consists of 12 hours. Students interested in the nonprofit area can use the certificate courses as electives. Students are highly encouraged to take the extra course and graduate with both the MPA and the Certificate. For more information click in the link above or contact Dr. Peter Haruna at pharuna@tamiu.edu or call to 956.326.2613.
MPA Program Diversity Plan 2020-2025
MPA Program Requirements
 Admission by the Office of Graduate Studies (to include a personal interview by MPA Director or faculty member). The GRE is no longer required for admission.
Completion of 42 hours of graduate work. Follow your Plan of Study.
Maintain an overall GPA of 3.0; only one 'C' may count toward graduation if it does not lower the GPA to below 3.0.
Pass all Parts of the Comprehensive Examination 
Important Additional Information
 Course Sequence
New graduate students should enroll in PADM 5375 (Survey of Public Administration) and PADM 5301 (Research Methods in Social Sciences) as prerequisite courses. These two courses are prerequisites for all of the other courses in the program. It is important that students plan accordingly to ensure that required classes are taken as they become available.
Enrollment Policy
Students in the MPA program must remain continuously enrolled in the University while in the program. This means that students must take at least one class each regular semester (Fall/Spring) until graduation unless special arrangements have been made. A student who is making satisfactory progress (3.0 GPA), but is unable to continue taking classes, must fill out a Leave of Absence form, subject to approval by the Graduate School Studies. http://www.tamiu.edu/gradschool/documents/LeaveofAbsenceForm.pdf.
Students who do not receive approval for a leave of absence will be dismissed from the MPA program and will have to re-apply for admission.
Expiration of Classes
It is important to know that graduate courses expire five years after completion. Consequently, graduate students have five years in which to complete the required coursework. All expired courses must be repeated in order to satisfy the degree requirements.
MPA GRADUATION RATES
2013-2014
Item

 

Fall 2013

Spring 2014

SS I 2014

Total

Enrollment

 

9

1

2

12

2-year count

%

0

0

0

0

0

0

0

0

3-year count

%

4

44

0

0

1

50

5

42

4-year count

%

6

67

1

100

1

50

8

67

5-year count

%

7

78

1

100

1

50

9

75

6-year count

%

7

78

1

100

1

50

9

75
MPA EMPLOYMENT RATE
2017-2019
| | | | | | | | | |
| --- | --- | --- | --- | --- | --- | --- | --- | --- |
| No. | National or central government in the same country as the program | State, provincial or regional government in the same country as the program | Government not in the same country as the program [all levels] or international quasi-governmental | City, County or other local government in the same country as the program | Nonprofit domestic-oriented | Private sector but not research | Status unknown | Total |
| 23 | 1 | 2 | 0 | 11 | 3 | 1 | 5 | 23 |

MPA Degrees Awarded
| | | | | | | | | | |
| --- | --- | --- | --- | --- | --- | --- | --- | --- | --- |
|   |   |   |   |   |   |   |   |   |   |
| Year | 2011-2012 | 2012-2013 | 2013-2014 | 2014-2015 | 2015-2016 | 2016-2017 | 2017-2018 | 2018-2019 | 2019-2020 |
| Number | 10 | 10 | 3 | 10 | 9 | 10 | 16 | 9 | 11 |



MPA Student Enrollment
| | | | | | | | | | | | | | | | | | | | | | |
| --- | --- | --- | --- | --- | --- | --- | --- | --- | --- | --- | --- | --- | --- | --- | --- | --- | --- | --- | --- | --- | --- |
| Semester | Fall 10 | Spr 11 | Fall 11 | Spr 12 | Fall 12 | Spr 13 | Fall 13 | Spr 14 | Fall 14 | Spr 15 | Fall 15 | Spr 16 | Fall 16 | Spr 17 | Fall 17 | Spr 18 | Fall 18 | Spr 19 | Fall 19 | Spr 20 |   |
| Number | 36 | 28 | 29 | 26 | 27 | 23 | 36 | 35 | 45 | 31 | 35 | 45 | 46 | 49 | 63 | 61 | 64 | 60 | 81 | 74 |   |
MPA Job Placement: 2014-2015


| | | |
| --- | --- | --- |
| Item | Sector | Number |
| 1. | National or central government in the same country as the program | 1 |
| 2. | State, provincial or regional government in the same country as the program | 3 |
| 3. | Government not in the same country as the program [all levels] or international quasi-governmental | 1 |
| 4. | Total | 5 |


MPA Job Placement: 2015-2016


| | | |
| --- | --- | --- |
| Item | Sector | Number |
| 1. | National or central government in the same country as the program | 1 |
| 2. | State, provincial or regional government in the same country as the program | 3 |
| 3. | Government not in the same country as the program [all levels] or international quasi-governmental | 1 |
| 4. | Total | 5 |
 
MPA Job Placement: 2016-2017


| | | |
| --- | --- | --- |
| Item | Sector | Number |
| 1. | National or central government in the same country as the program | 1 |
| 2. | State, provincial or regional government in the same country as the program | 2 |
| 3. | Government not in the same country as the program [all levels] or international quasi-governmental | 5 |
| 4. | Total | 9 |
MPA Degree Completion Rate: 2010-2011


| | | | |
| --- | --- | --- | --- |
| Initially Enrolled | Graduated in 100% | Graduated in 150% | Graduated in 200% |
| 9 | 3 | 3 | 4 |
MPA DEGREE COMPLETION RATE: 2011-2012


| | | | |
| --- | --- | --- | --- |
| Initially Enrolled | Graduated in 100% | Graduated in 150% | Graduated in 200% |
| 11 | 1 | 3 | 4 |
MPA DEGREE COMPLETION RATE: 2012-2013
| | | | |
| --- | --- | --- | --- |
| Initially Enrolled | Graduated in 100% | Graduated in 150% | Graduated in 200% |
| 14 | 0 | 4 | 6 |
MPA Enrollment Growth: 2008-2017
 

| | | |
| --- | --- | --- |
| Year | Total Enrollment | % Change |
| 2008 | 122 | - |
| 2009 | 116 | -5 |
| 2010 | 99 | -17 |
| 2011 | 67 | -48 |
| 2012 | 68 | 1.5 |
| 2013 | 82 | 17 |
| 2014 | 97 | 15 |
| 2015 | 107 | 9 |
| 2016 | 138 | 22 |
| 2017 | 200 | 31 |
 Source: Office of Institutional Effectiveness [Summer 2018]
mpa Student Profile: Spring 2020
 

| | | |
| --- | --- | --- |
| Category | Number | Percent |
| Total Enrollment | 74 | 100 |
| New Entrants | 12 | 16 |
| Female | 45 | 61 |
| Male | 29 | 39 |
| Full-time | 16 | 22 |
| Part-time | 58 | 78 |
| Texas Residents | 70 | 95 |
| Other States | 3 | 4 |
| International -Ethnicity | 2 | 3 |
| Hispanic | 60 | 81 |
| White | 7 | 9 |
| Black | 4 | 5 |
 Source: Office of Institutional Effectiveness: [05/06/2020]
MPA Graduation Rates: 2008-2017
 

| | | | | |
| --- | --- | --- | --- | --- |
| Year | 2-Year Graduation Rate | 3-Year Graduation Rate | 4-Year Graduation Rate | 5-Year Graduation Rate |
| 2007-2008 | - | 8% | 19% | 23% |
| 2008-2009 | - | 12% | 28% | 28% |
| 2009-2010 | - | 5% | 12% | 18% |
| 2010-2011 | - | 33% | 44% | 44% |
| 2011-2012 | 9% | 18% | 27% | 36% |
| 2012-2013 | - | 29% | 43% | 57% |
| 2013-2014 | - | 42% | 67% | 75% |
| 2014-2015 | - | 24% | 29% | 29% |
| 2015-2016 | 7% | 13% | 13% | 13% |
| 2016-2017 | 5% | 5% | 5% | 5% |
| Average | 7% | 19% | 29% | 33% |
Source: Office of Institutional Effectiveness [05/16/18]
MPA Internship Placements
 

Location

2014

2015

2016

2017

2018

2019

Total

City of Laredo

 
 
1
 
1
1

3

City of Eagle Pass

 
 
 
 
1
 

1

County of Webb

 
 
 
 
1
1

2

 

US State Department (New Orleans)

 
 
1
 
 
 

1

Habitat for Humanity - Laredo Webb County

 
 
 
 
 
1

1

US Custom and Border Patrol

 
 
 
 
1
 

1
Source: Compiled by MPA Program Director [05/30/19]
MPA Job Placement
 

Item

2013-2014

2014-2015

2015-2016

2016-2017

2017-2018

National or central government in the same country as the program

 

 

0

 

1

 

1

 

1

 

1

State, provincial or regional government in the same country as the program

 

0

 

3

 

3

 

3

 

0

Government not in the same country as the program [all levels] or international quasi-governmental

 

0

 

1

 

1

 

0

 

0

City, County or other local government in the same country as the program

 

2

 

0

 

0

 

5

 

4

Nonprofit domestic-oriented

 

1

 

0

 

0

 

1

 

1

Private sector but not research

 

1

 

0

 

0

 

0

 

1

Status unknown

 

1

 

0

 

0

 

0

 

0

Total

5

5

5

10

7
Source: Compiled by MPA Program Director [09/14/18]
mpa comprehensive Exam Success Rate: 2008 – 2018
 

| | | | |
| --- | --- | --- | --- |
| Year | N0. of Candidates | % Successful | % Failing |
| 2008 | 19 | 68 | 32 |
| 2009 | 10 | 100 | 0 |
| 2010 | 0 | 0 | 0 |
| 2011 | 11 | 90 | 10 |
| 2012 | 8 | 88 | 12 |
| 2013 | 9 | 100 | 0 |
| 2014 | 4 | 100 | 0 |
| 2015 | 10 | 100 | 0 |
| 2016 | 12 | 83 | 17 |
| 2017 | 13 | 85 | 15 |
| 2018 | 9 | 78 | 22 |
| 2019 | 11 | 82 | 18 |
| Mean | 8 | 81 | 9 |
Source: Compiled by MPA Program Director [10/01/18]