Our Partners

Ed2Go offers courses in the following categories:
Arts and Design
Business
Computer Applications
Computer Science
Construction and Trades
Health and Fitness
Hospitality
Information Technology
Language
Legal
Math and Science
Teacher Professional Development
Test Prep
Writing
Explore the options today by clicking on the links!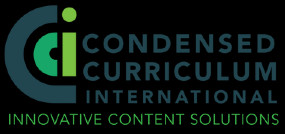 Condensed Curriculum offers a variety of courses in the following categories:
Health and Wellness
Law
Healthcare
Project Management
Education and Academic Foundations
Criminal Justice
IT, Software, and Web Development
Business and Management

The Center for Legal Studies offers the following courses:
Advanced Legal Research and Writing
Advanced Paralegal Certificate Course
Alternate Dispute Resolution Certificate Course
Employment Law Certificate Course
Intellectual Property Law for Engineers
Legal Investigation Certificate Course
Legal Nurse Consultant Training Course
Legal Secretary Certificate Course
Paralegal Certificate Course
Personal Injury for Paralegals
Software Essentials for the Law Office
Victim Advocacy Certificate Course

CareerStep offers the following courses:
Behavioral and Psychiatric Health Technician
Certified Healthcare Documentation Specialist
Computer Technician 
Contact Tracing and Infection Control
Dental Assistant with Externship
EKG Technician
Executive Assistant 
Health IT Professional
Hemodialysis Technician with Externship
Medical Administrative Assistant with Electronic Health Records
Medical Assistant with Externship
Medical Billing & Coding
Medical Coding and Billing for Outpatient Services
Medical Office Manager
Medical Records Specialist 
Medical Scribe
Mental Health Technician
Microsoft Office 2019
Patient Care Coordinator 
Pharmacy Technician (ASHP/ACPE)
Phlebotomy Technician
Physical Therapy Aide
Veterinary Assistant
Veterinary Receptionist

Kaplan Real Estate Education offers many courses for both Brokers and Sales. Here are a few of their courses:
Property Management
Texas Sales and Marketing 101 for Real Estate Professionals
Legal Update Continuing Education Courses
For a full listing of their courses, click on the "View Kaplan Real Estate Courses" button.

UGotClass offers online certifications and courses in the following categories:
Business
Business Communication
Health
Human Resources
Leadership
Management
New Media Marketing
Social Media for Business
Technology Skills
Training and Education
Training for K12 Teachers

Academic Partnerships offers the following courses:
Adult/Adolescent Sexual Assault Nurse Examiner SANE (CA-SANE) Didactic Course for the State of Texas
Developing a Business Plan for Healthcare
Foundations of Healthcare Reimbursement and Billing
Management and Leadership in Healthcare