TAMIU HONOR PLEDGE
"On my honor, as a member of the TAMIU community, I pledge to uphold the values of RESPECT, INTEGRITY, SERVICE, and EXCELLENCE throughout my academic and professional career."
MISSION
The mission of Student Conduct and Community Engagement (SCCE) is to promote a responsible and ethical community of respect, integrity, service and excellence (R.I.S.E) by educating and balancing the needs of individual students with those of the community, striving to hold students accountable for their individual actions and to treat students with fairness and understanding based on a holistic approach to learning in a global society.
VISION
To be a leading entity in student development and educating students in social responsibility while working through diverse collaboration to benefit communities of the region, state, nation, and world.
Value Statement
SCCE is a proactive entity that plays a critical role in the increase of co-curriculum programming, student leadership and development, community engagement and volunteer placement, while promoting innovative decision-making and problem-solving approaches to reduce risky behavior.
CORE Values- R.I.s.e.
RESPECT
Represents a Dustdevil embracing diversity of people, culture, and ideas within TAMIU's community, regardless of differences.
INTEGRITY
Represents a Dustdevil acting in an honest and ethical manner in both their academic and professional career.
SERVICE
Represents a Dustdevil's willingness to reach out to the community and lend a helping hand.
EXCELLENCE
Represents a Dustdevils' strive to achieve highest standards of performance.
TAMIU STUDENT HANDBOOK 2022-2023
The TAMIU Student Handbook, which contains a description of the rights and responsibilities of all students at this institution, is posted on this website for quick reference and easy access to students, faculty, and staff.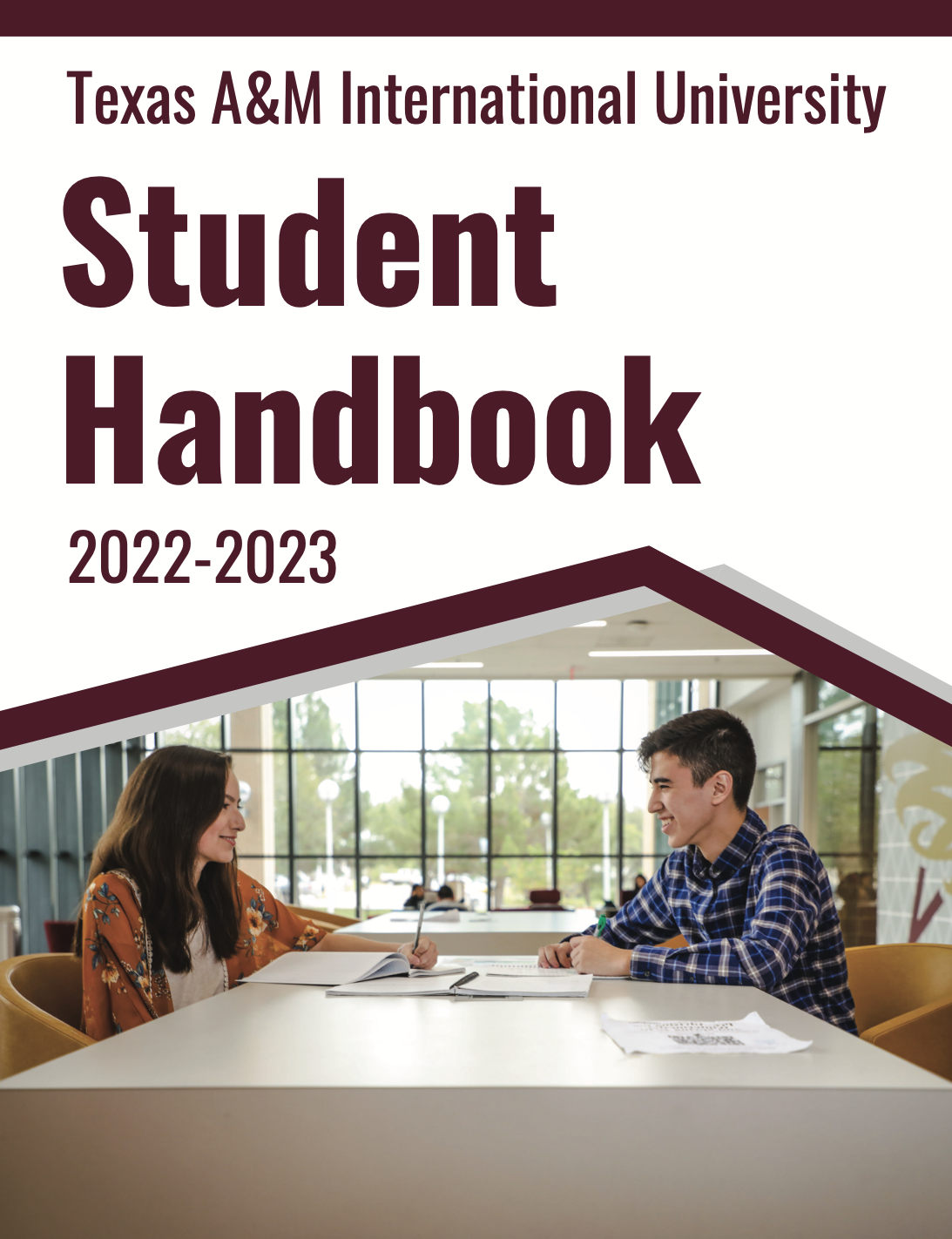 Quick Links
File a Complaint/Report It 
Maxient Login 
Maxient Request Form 
Do You Know the Code Quiz? 
Student Conduct Survey
---
Office of Student Conduct and Community Engagement
Student Center, Suite 226
5201 University Boulevard Laredo, Texas 78041
Email: scce@tamiu.edu
Phone: 956.326.2265
Office Hours
Monday - Thursday – 8AM to 5PM
Friday – 8AM to 3PM

Saturday & Sunday - CLOSED