Upcoming Events
The PROF Center with
Title V: GREAT and Title V: Sophomore Success
Experts Presenting at TAMIU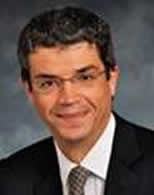 Scheduled: October 6, 2011: Dr. José Luis Bermúdez:
Sponsoring Grant: Title V: GREAT
Download AGENDA
José Luis Bermúdez is the sixth Dean of Liberal Arts Texas A&M University. Most recently he served as professor of philosophy, director of the Center for Programs in Arts and Sciences, and director of the Philosophy-Neuroscience-Psychology Program at Washington University in St. Louis.
Born in Bogotá, Colombia, Bermúdez earned his M.A. and Ph.D. in philosophy from King's College, Cambridge University. He began his academic career at the University of Cambridge before joining the faculty at the University of Stirling in Scotland, where he served as department chair. In the classroom, Dr. Bermúdez has offered courses in a wide range of areas, including philosophy of mind, the history of philosophy, and mathematical logic.
Dr. Bermúdez has more than 100 publications, including five single-author books and five edited volumes. His research interests are interdisciplinary in nature at the intersection of philosophy, psychology, and neuroscience. His first book, The Paradox of Self-Consciousness (MIT Press, 1998) analyzed the nature of self-awareness. Thinking without Words (Oxford UP, 2003) offered a model for thinking about the cognitive achievements and abilities of prelinguistic infants and nonlinguistiuc humans. His most recent monograph, Decision Theory and Rationality (Oxford UP, 2009), explores tensions in how the concept of rationality is defined and formalized in different academic disciplines. His new textbook Cognitive Science: An Introduction to the Science of the Mind was published by Cambridge University Press in August 2010. He remains an active researcher and is the editor of the New Problems in Philosophy book series, published by Routledge. Current projects include editing Philosophy of Psychology: Critical Concepts in Philosophy with Brandon Towl, a former PhD student and working on papers in the philosophy of mind and language.