Upcoming Events
The PROF Center with
Title V: GREAT and Title V: Sophomore Success
Experts Presenting at TAMIU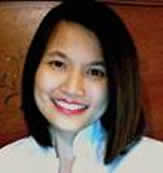 Scheduled: October 14th, 2011: Dr. Barbara Hong
Sponsoring Grant: Title V Sophomore Success
Download AGENDA
The Pennsylvania State University – Altoona College; Associate Professor of Special Education, Department of Education, Human Development, & Social Sciences; Middle East Fulbright Scholar; Honorable visiting Scholar at Taipei Municipal University of Education.
Dr. Hongs' scholarship centers on student learning and faculty facilitation of that learning. Dr. Hongs' research and publications are eclectic with an underlying focus on student success. Self-determination, self-directed learning with college students, self-efficacy, persistence, faculty perceptions and attitudes, faculty impact, special-needs, and other topics pertaining to what is necessary to promote success for students in academics.
Dr. Hong is a successful grant writer, her current grant coming from the Department of Education related to the inclusion of students with disabilities. She is an associate editor for such journals as the International Journal of Learning, the International Journal of Leadership and Education, the International Journal of Educational Policy and Leadership, the International Journal of Technology, Knowledge, and Society, and the International Journal of World Universities Forum.