A new tradition on campus that you should be a part of. Every Monday of the academic year we dress up in maroon gear to showcase our Dustdevil spirit. #DustEm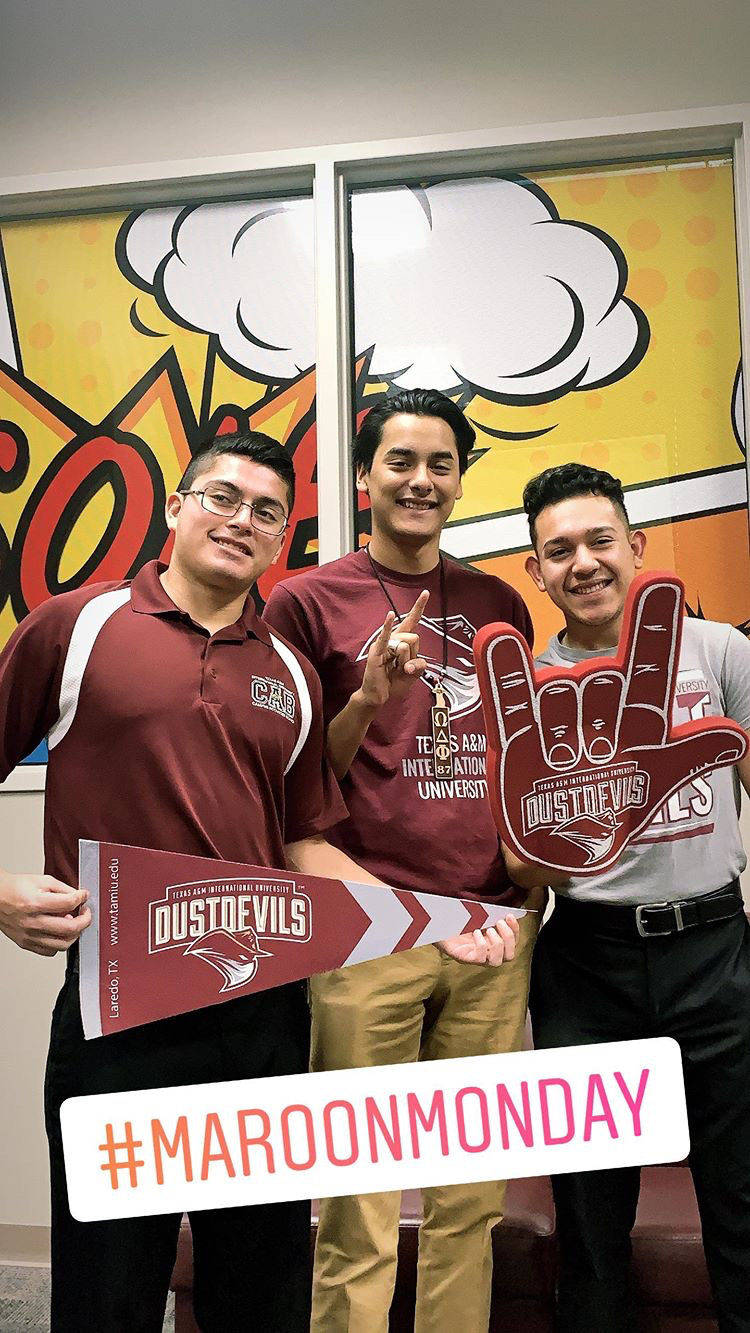 Welcome Week and Welcome Back Week are held at TAMIU at the start of each academic semester. This serves as the kick-off of the Fall and Spring semester respectively.
2021 Welcome Week program includes:
School Supply Handout
Virtual Caricatures
Tie Dye T-Shirts and Masks
Student Organization Fair
Volunteer and Service Fair
Take the Next Step Fair
Trivia Night
TGIF Loteria
Greek Showcase
F9- Movie Night
Dusty Light's Fireworks Extravaganza
Click here to check out a video of one of our virtual events! P.s. The password is: CcdMFpv3
A Freshman class photo is the best reminder of where we all came from once you are walking across the stage during your graduation. Join the tradition and be part of the Freshman class photo!
This year, we invited the incoming class, and everyone else too!
Each Spring Semester, the University hosts an annual celebration to commemorate Dustdevil spirit and pride at TAMIU - Spirit Week.  Working in collaboration with the Campus Activities Board, Student Government Association, University Athletics, and other campus partners the following festivities are held:
SGA Shopping Cart Parade Decorating Party
Campus-wide Door Decorating Contest
Voting for TAMIU Royals
SGA Shopping Cart Parade 
Are you a student that demonstrates academic excellence, commitment to service, leadership, and pride for our university?
If you have what it takes to represent TAMIU at diverse events and highlight our University's mission, outreach, and vision you should become our next TAMIU Royal!
2021 TAMIU Royals: Anabel Contreras & Daniel Perez