Student eLearning (Blackboard) Tutorial Videos

This page provides an overview of eLearning, the official learning management system (LMS) used at Texas A&M International University. eLearning is currently hosted by Blackboard.
Quick Links: Logging into Blackboard | Blackboard Student Training Videos | Blackboard Portfolio Training Videos
Blackboard Student Tutorials
Online Tutorials
Watch the general "Blackboard Student Navigation" workshop on YouTube: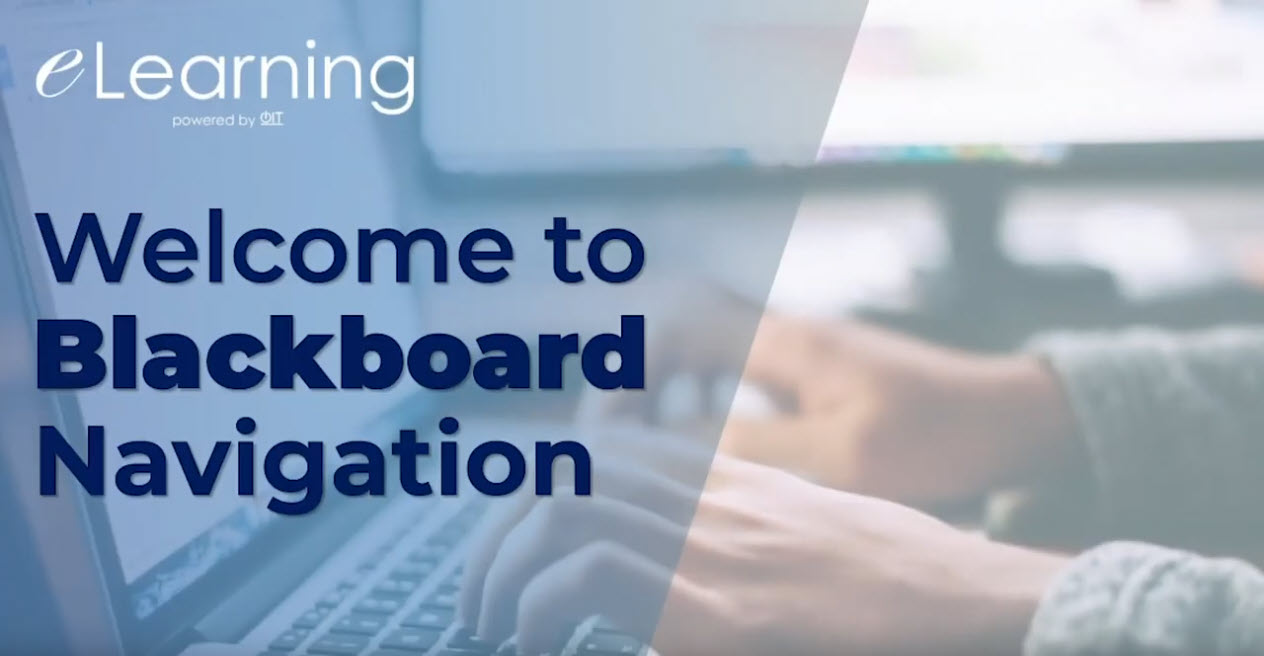 Download or Print the Getting Started with Blackboard quick guide.
Visit the "*eLearning (Blackboard) Student Orientation*" when you gain access to Blackboard as a student. This resource will remain available to you throughout your time at the University.
Detailed training videos may be found below under "Blackboard Student Training Videos".
Face-to-Face Tutorials

Face-to-face Blackboard orientations are available the first two weeks of every semester. To check the Blackboard Student Orientation schedule, go to the OIT Professional Development website, log in with your student credentials, and self-register for a workshop. You can also schedule a one-on-one Blackboard orientation by contacting the OIT eLearning Team at (956) 326-2792 and asking for an eLearning Coordinator's assistance.
Option 1
Log into Uconnect (http://uconnect.tamiu.edu/). Under My Apps, click the eLearning (Blackboard) logo located between My Records and Email.

Option 2
In a web browser's address bar, type https://elearning.tamiu.edu/.
Locate and click the the

"Log In" button

.

On the next page, log in with your student credentials.

(Your NetID (username) and password are the same as your University NetID and password.

)
After you have successfully logged on, you will automatically be able to see links to all courses for which you are enrolled inside the Blackboard Learn system.
Blackboard Student Guides
The following guides are available for students on some commonly asked questions:
Blackboard General Settings
Blackboard Assignments

Quick Links

Getting Started with Portfolios

Create a Portfolio

Additional Portfolio Features
Office of Information Technology
Instructional Technology & Distance Education Services
Killam Library, Room 259
Phone: (956) 326-2792
Fax: (956) 326-2299
E-mail: elearning@tamiu.edu